Due to the ongoing pandemic, most of the office has started a "Work From Home" culture. It might be a completely new way of working for many, while for some, they have been working from home for many years doing national and international projects.
Analogue Inc is a Kathmandu-based Software Company that has launched and developed LeoSquad. To ease the transition from working at the office to work from home, LeoSquad has started its First Virtual Workspace on 18th June 2021. The tool aims to simplify the work from home culture and allow entrepreneurs to connect with their employees and keep track of work online.
LeoSquad Overview
The software is ISO/ICE 17788.2014 certified. The software's main focus is to build entrepreneurship and facilitate the worker of the workspace productively and efficiently. LeoSquad is an all-in-one project management tool.
More on LeoSquad
With LeoSquad, it is easy to minimize the overhead costs and focus on work. The cost of renting an office, accommodation of employees, and buying assets are all the extra costs of a physical workspace. But LeoSquad is here to cut down these expenses. It runs the everyday task with convenience and offers a cost-effective framework.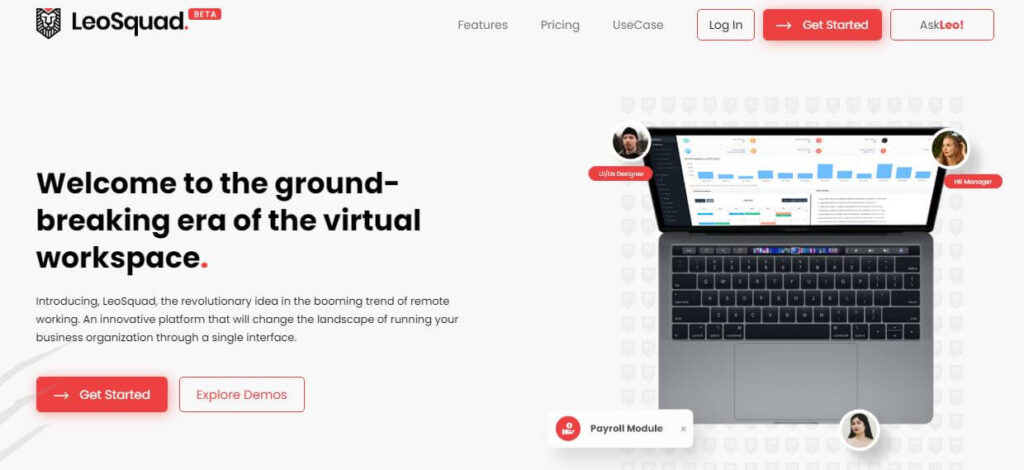 LeoSquad is user-friendly and has a simple interface. The advanced features and functions of the LeoSquad benefit both the employees and the employer.
According to Ashutosh Agrawal, the CEO of Analogue Ince, "Technology is supposed to make your life easier, and LeoSquad is the future that will fill the gap of workspace, and even a layman can learn to use it in a short time."
LeoSquad Features
Some of the available features of LeoSquad are mentioned below:
Multiple Dashboards

Sub-domain Module

Payroll

Asset Management

Bill Payments

Events and Calendar

Inbuilt Video conferencing

Goal Tracking

Smart Notification

Smart Communication

E-contract

Project Management

HR Management
LeoSquad for Entrepreneurs
We have thousands of entrepreneurs in Nepal and hundreds of people aspiring to be the one. However, it has been difficult for them to bear the cost of workspace and coordination of the team. Also, keeping track of employees daily is difficult for the start-up.
For all the above problems, LeoSquad comes as a rescue to the Entrepreneurs. It serves as a platform to connect everyone from the business and work accordingly. It lets the employers monitor the work of their employees. The manager can assign the tasks to the employees, track their progress, make comments, and do many other things.
LeoSquad has features like a virtual signature to zoom calls to meet any company's basic to advanced needs. Overall, LeoSquad is an all-inclusive, feature-rich virtual workspace solution to your work. One of the best parts of LeoSquad is, you do not need to be tech-savvy to use the platform. The user-friendly interface is easy to use and execute actions.
Pricing of LeoSquad
The pricing of the LeoSquad is very affordable. It also has a free subscription tier which consists of features like multiple dashboards, HR and Payroll, asset management, etc.
The basic plan aims for the organization with less than or equal to 15 employees. It costs 10,000 per month and has 50 GB of cloud storage.
Likewise, the advanced plan targets 25 or fewer employees, while the premium plan is for 40 or fewer employees. The price for advanced plan is NPR 15,000 with 100 GB of storage. The price for the premium plan is NPR 20,000 with 200 GB of storage.
It is offering a combo pack of multiple management and collaboration tools. In addition, some of the global work management platforms like Jira, Asana, and Slack are available here.
Analogue Inc. is offering a 20% discount to its first hundred customers. So hurry up to get benefitted from the revolutionary product.
To get to know more about LeoSquad, you can visit their official website.