At the threshold of a global pandemic, remote learning has become a new adaptation to the formal educational system. E-Learning platforms have been gaining more popularity among students and teachers. 
'My Second Teacher' is another revolutionary approach taken by Innovate Tech Nepal, with the objective of transforming the traditional education system into smart learning. The Nepali edition of a globally recognized e-learning technology, 'My Second Teacher' is already being used in many developed countries like the US, China, Japan, Singapore, Malaysia, and others.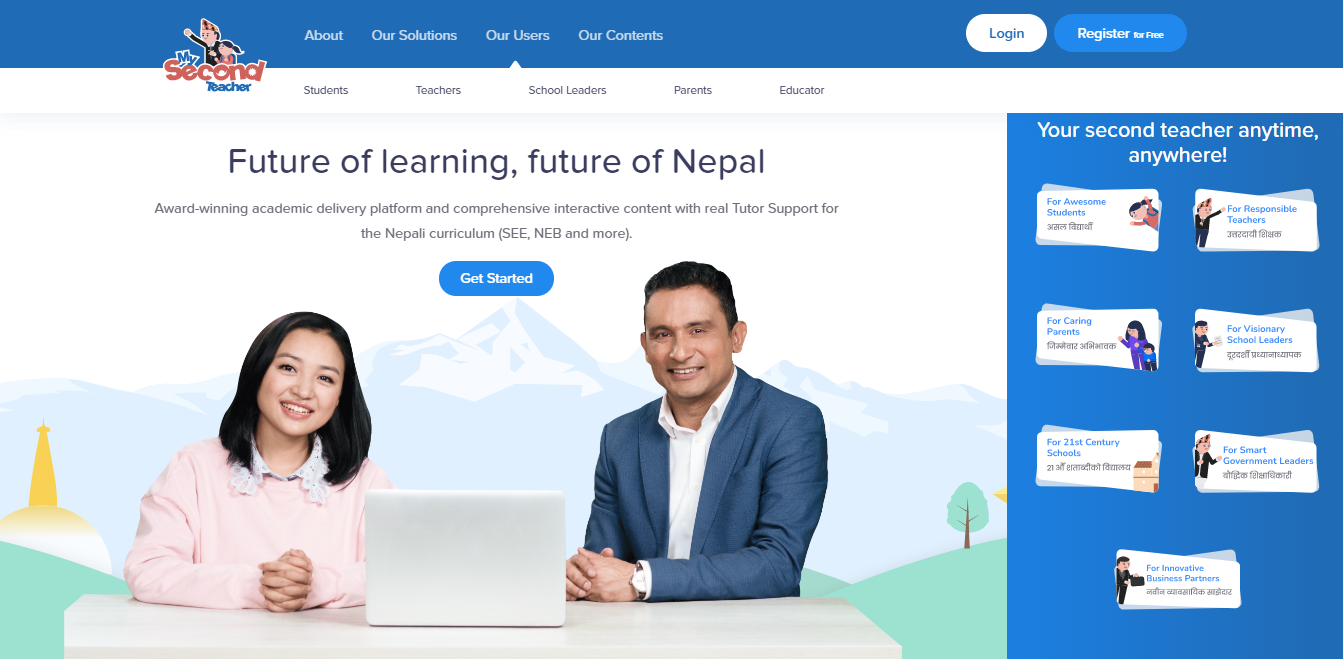 'My Second Teacher' is a web-based platform that offers interactive video learning content along with Artificial Intelligence based diagnostic reports, test papers and tutors' support for both students and faculty members. Students can also attend mock tests and get instant results with essential feedback. Teachers, school administration, and parents can connect with each other and check students' progress simply by logging into the website. 
Formally launched on April 9 and said to be available from April 14 for schools in Nepal, the e-learning platform includes syllabus materials for Grade 10 students in three compulsory subjects: mathematics, science, English, and optional subject Economics. 
Mr. Sulav Budhathoki, Founder and CEO at Innovate Tech Nepal, mentioned that they will be extending relevant courses during the next phase. According to Budathoki, the main purpose of this project is to replace the outdated and unscientific schooling system in the country with the implementation of Artificial Intelligence. He also stated his confidence in their technology to help the country transform from a labor destination into a technological powerhouse. 
Mr. Sulav Budhathoki also says "We aim to replace the unscientific teaching-learning approach long being practiced in the country with the use of Artificial Intelligence (AI), which the newly launched platform promises. I am confident that our technology will help the country transform into a technological powerhouse from a labor destination,"
'My Second Teacher' was developed in 2019 and listed as one of the Top 10 e-Learning Technology Companies in Asia-Pacific Region (APAC) 2020 Award organized by Education Technology Insights Magazine.
My Second Teacher is available on Playstore or you can use the web version as well.
Download My Second Teacher or Visit https://mysecondteacher.com.np/