Highlights:
A new patent by Xiaomi has been spotted on the CNIPA website
The patent reveals some key details about Xiaomi's upcoming Sound Charging Technology
This allows users to charge their electronic devices using environmental Sound
When it comes to technological innovation, Xiaomi ranks in the list of most progressive companies. The Chinese tech giant has constantly been working on developing advanced technology that makes smartphone charging highly competent. We have already seen the demonstration of Xiaomi Wireless HyperCharge and Air Charge technology which are way more powerful for our regular devices. The company has lately applied a patent on its upcoming Sound charging technology.
Xiaomi Sound Charging Technology Patent
A Chinese media has recently reported about a new patent found on the official site of China National Intellectual Property Administration (CNIPA). According to the patent, the technology includes a sound collection device, an energy conversion system and a power conversion system.
The patent claims that users can charge their smartphones without connecting to any power source with the Sound charging technology. The proposed mechanism collects the environmental Sound and converts it into electric energy to charge a smart device.
How the technology works?
There is an illustration attached with the patent which demonstrates the working mechanism of the Sound charging technology. As presented in the illustration, the Sound charging technology will feature three major sections, one for sound collection, another for energy conversion and a power conversion unit. The final setup involves a sound charging device, an energy storage device and an electronic device.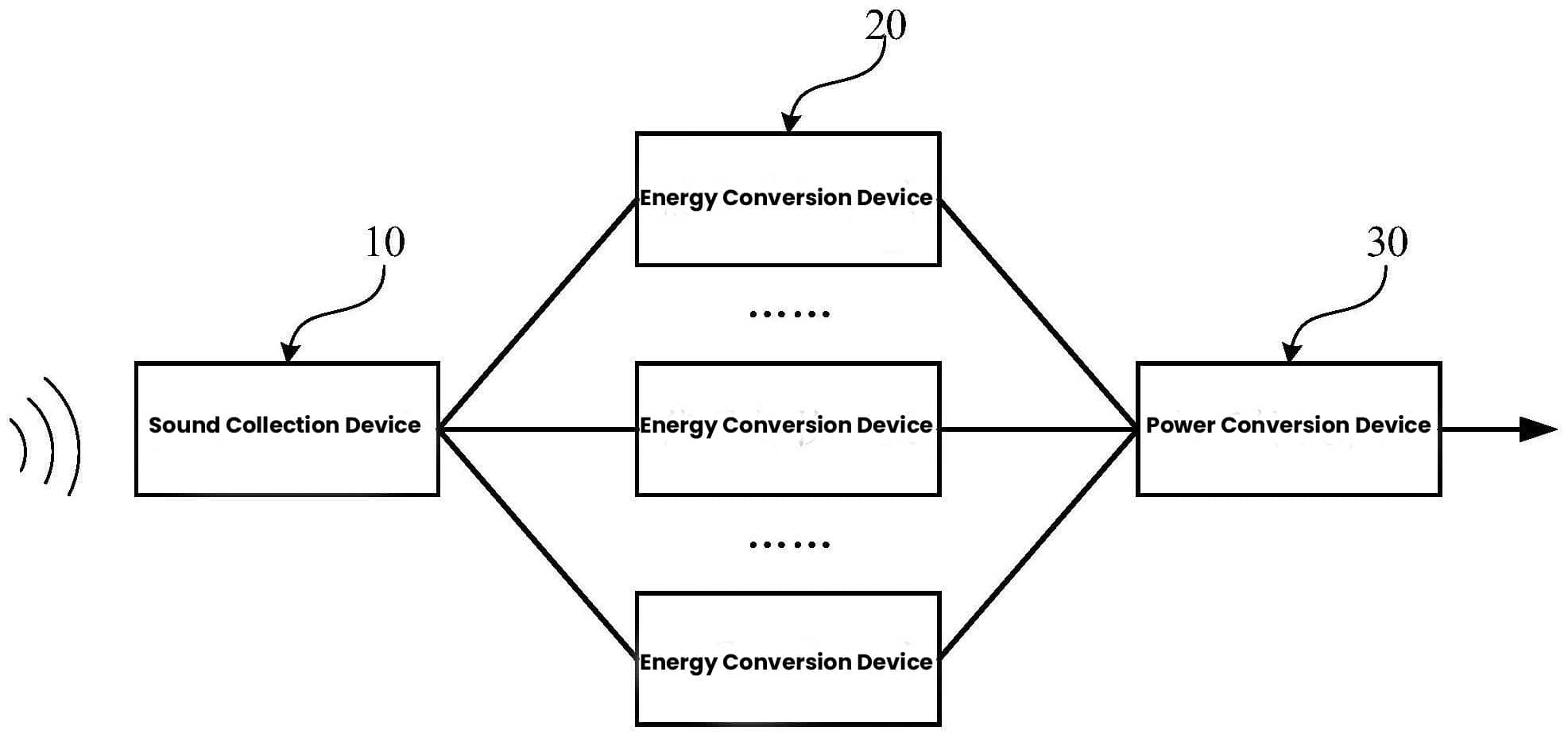 The sound collection unit collects the Sound from the physical surrounding and converts the environmental vibration into mechanical vibration. Next, the energy conversion unit consists of multiple conversion devices that convert the mechanical energy into Alternating Current (AC). Finally, the power conversion unit converts the Alternating Current into Direct Current (DC) which is then used as an energy source to charge an electronic device.
Sound Charging Feasibility
Such technology is the first of its kind in the tech industry and an idea that has a lot to work on. The company aims to develop a Sound charging system as a true wireless charging solution. However, the technology seems too good to be possible for practical usability. But we can still count on it to become real, considered the rapid growth of futuristic technology.
Xiaomi has always been able to produce many outstanding solutions as a means of advanced charging. It holds several records in the particular field making itself a fierce competition against other brands. We might soon get to witness the manufacturer demonstrating its Sound charging technology in the coming days.