Ripple Raze is another product recently developed by our very own Nepali brand, Ripple OEM. A new startup company here in Nepal, intending to create a premium version of a cost-efficient gaming laptop, especially for Nepalese. Previously, Ripple Artifact Pro was covered and now it has come up with a new gaming laptop that packs Intel i5 11400h processor. Further, let's jump into its features, specification, performance, price, and availability.
Ripple Raze Overview
Ripple Raze is a 15.6 inches laptop with an IPS display with various features and specifications with a Grisly Kryonaut cooling system in the PC to optimize the temperature. There are customization options available on the laptop. As per the choice of a customer, they can either upgrade or configure the laptop processor. They also provide a warranty on different parts of hardware.
Design and Display
Ripple Raze is a laptop having 15.6 inches Full HD IPS display with a crisp resolution of (1920 x1080 pixels) FHD. It has a pretty similar design as of other series. There is an HD webcam at the top bezel, whereas the bezel of this laptop is slim on the right side and the left side.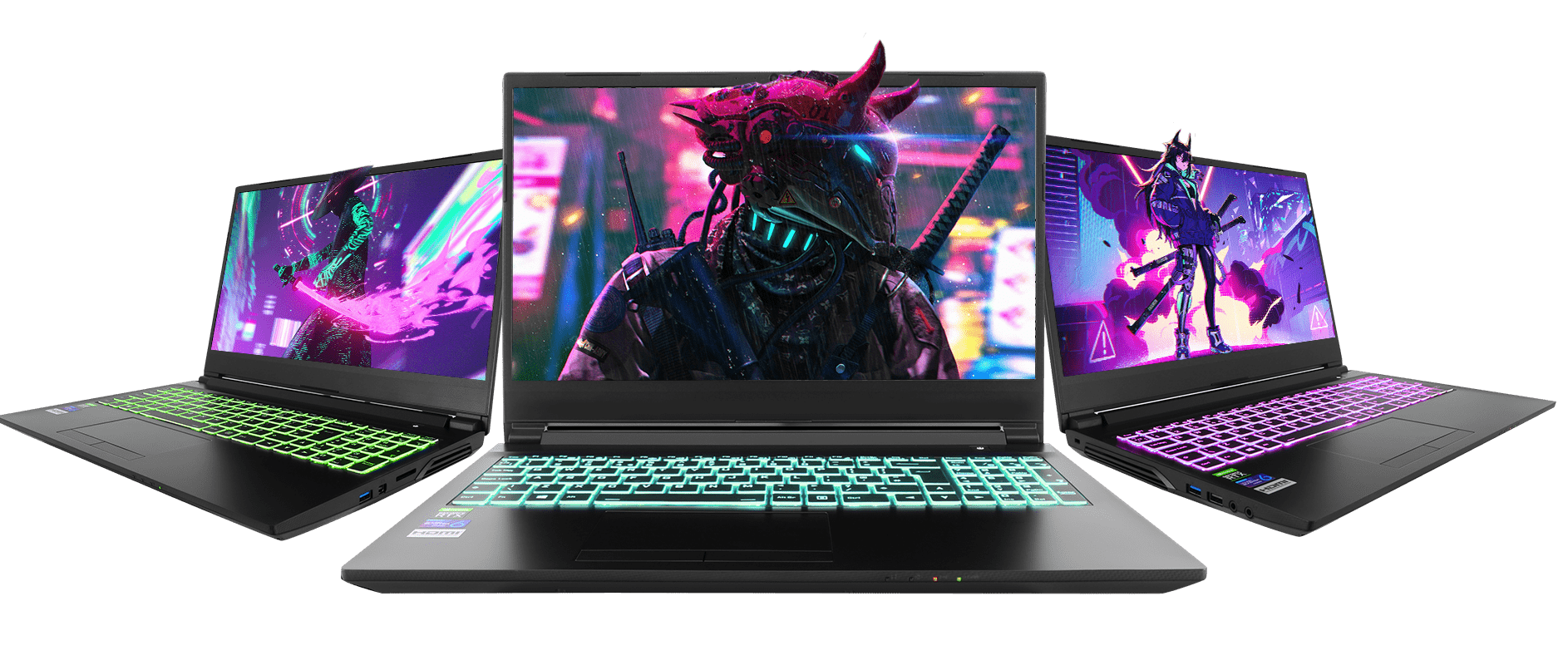 Ripple Raze consists of a dedicated numeric keypad having an RGB backlit keyboard build of metallic. The laptop has an overall weight of 4.85 pounds and a refresh rate of 144 Hz. Display has a color space of 100% sRGB and 72% NTSC.
Performance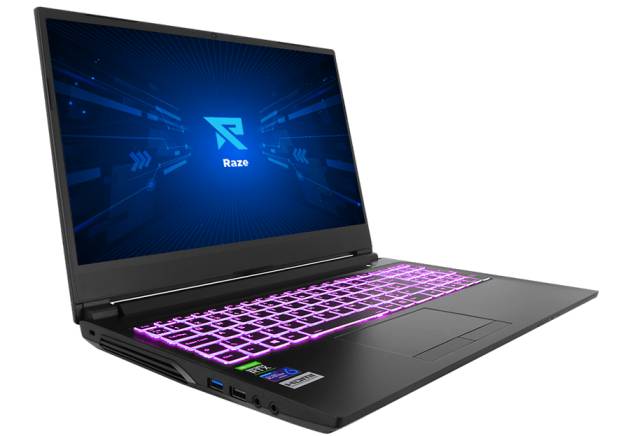 Ripple Raze incorporates the Intel i5 11400H (6 cores, 12 threads) processor and 8GB DDR4 RAM, and an SSD of 256GB. Ripple has a customization option that allows its customer to upgrade RAM up to 32GB while SSD up to 1TB according to their choice. It includes a durable NVMe RTX 3050 MAX-P graphics card that helps to have an excellent performance.
Additional Features
The laptop possesses high-definition audio with stereo speakers and a microphone that has a noise cancellation feature. A 120W Full Range AC adapter helps to charge a 41WH 4 cells Li-ion battery that is changeable, and as a default Windows 10 Professional operating system is installed. Due to the customization service, you can also ask for Linux OS. It also has a Sound Blaster Cinema 6 that permits users to configure the settings of audio.
Ripple Raze Specifications
Ripple Raze consists of different specifications mentioned below. The ports found on Raze are USB 3.2 Gen1 Type-A, USB 3.2 Gen2 Type-A, USB 3.2 Gen2 Type-C, USB 2.0 port, Mini DisplayPort, and a HDMI out (with HDCP. There is an inclusion of Bluetooth connectivity along with the Realtek Gigabit LAN, WLAN.
Body
Metal build
Screen Resolution
1920 x 1080-FHD
Display Type
Full HD
CPU
Intel Core i5 11400H Processor (6 Cores)
RAM
8GB DDR4
2 x DDR4 SO-DIMM memory
Upgradable (up to 32 GB)
Graphics
Nvidia RTX 3050 MAX-P
Display
15.6-inch IPS panel
(1980 x 1080 pixels) Full HD resolution
144Hz refresh rate
72% NTSC
100% sRGB
Ports & I/O
1x USB 3.2 Gen1 Type-A
1x USB 3.2 Gen2 Type-A
1x USB 3.2 Gen2 Type-C
1x USB 2.0 port
1x Mini DisplayPort
1x HDMI out (with HDCP)
Connectivity
Dual-band WIFI 6, Bluetooth
Storage
256GB SSD
Upgradable (up to 1TB)
Keyboard
Backlit, RGB lighting (single-zone)
Battery
41WH 4 cells Smart Li-ion
120W Full Range AC adapter
Changeable
Webcam
1.0MP HD camera
Weight
4.85 pounds (2.2Kgs)
OS
Windows 10
Ripple Raze Price in Nepal and Availability
There is a discount offer for pre-orders on Ripple Raze. The actual price for the laptop having 8/256GB is NPR 1,50,000, whereas customers can get it at NPR 1,35,000 after the discount, which offer is valid for certain days. Similarly after an upgrade, 32/1TB cost NPR 1,65,000. Customers can purchase this laptop either by visiting the official website of Ripple or contacting via Facebook.
| | |
| --- | --- |
| Ripple Raze | Price in Nepal |
| 8/256GB | NPR 1,35,000 |
| 32/1TB | NPR 1,65,000 |
Ripple OEM brand offers a service of 2 years warranty on all parts and other technical support.