Microsoft will be hosting an event on June 24, where they are rumored to announce the next version of Windows. Many people have speculated that this will not be another update to windows 10 but instead an all-new release of the operating system with a new name that is Windows 11.
People came to this conclusion through the various hints that Microsoft posted on Twitter and, more recently, on YouTube. It started on June 2 with a tweet on the official windows Twitter account that included a video that appears to show the number 11 in the shadow underneath the windows logo, which looks like the Microsoft logo. The tweet itself said that the event was going to begin at 11 AM on June 24.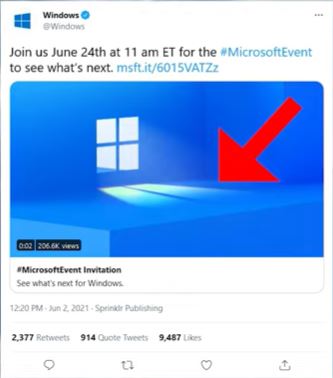 on June 15, 2021, a build of Windows 11 or what appears to be Windows 11 has leaked. The next-Gen Windows, Windows 11. It has a new font and a newer look inspired by windows 10x and new blue animation when windows 11 is setting things up in the background. The high-end Cortana voice is gone from the setup. There's a unique startup sound and an amazing new wallpaper that is available dark mode version.
The significant change in windows 11 is the new Start Menu located in the center, just like windows 10X. It has the Microsoft logo, and well the good news is the Live Tiles. The Live Tiles had a love-hate relationship with most users.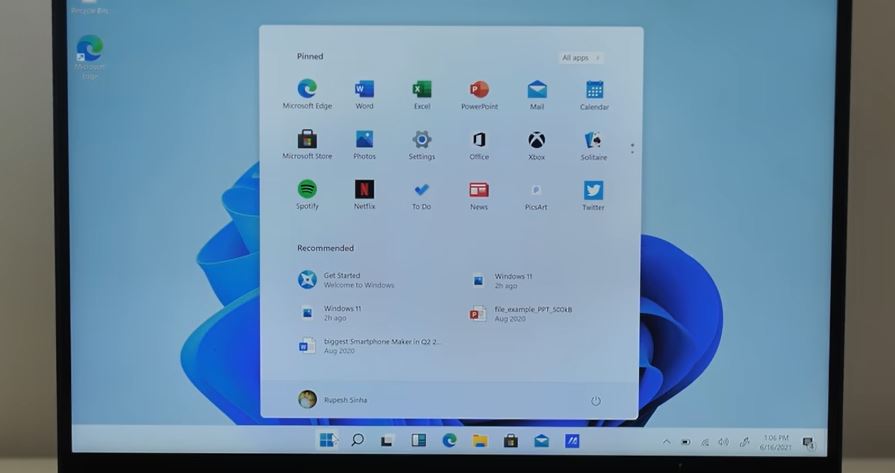 The new windows 11 start menu has a focus on apps and files. There is also a pinned app at the top in the start menu. You can right-click or drag apps to move them. The Full apps list is also available; below the apps, there will be recently opened files, the user's profile, and the shutdown button.
The start menu is also customizable. You can turn on and show the most-used apps. You can choose which folders appear in the start menu, and they will be available right next to the shutdown button. You can move Start Menu to the left like in the old days. Windows 11 search is the same as Windows 10 and even though it has a dedicated icon and a new updated UI. You can hit the start menu and start typing to search.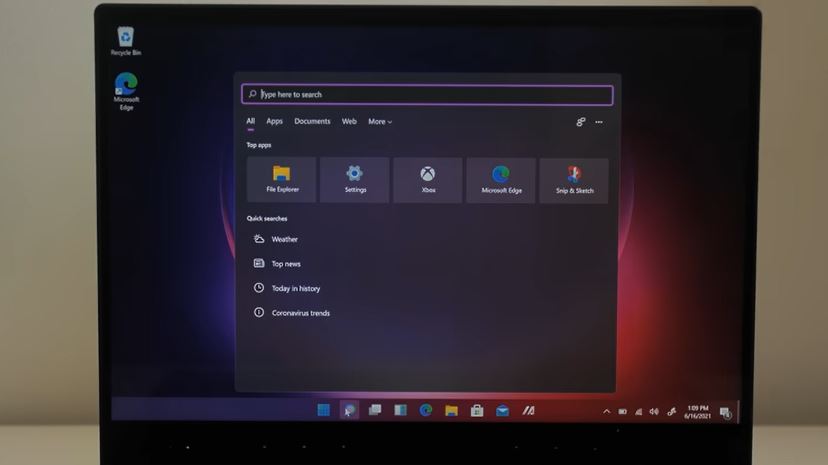 The new feature that Windows 11 has is its widgets. It displays weather, stock scores, top stories, and then an endless list of an article. It is a very early build of Windows 11, so all the native apps remain the same, be it edge Microsoft store, setting page, etc. There are also animations on the icons in the taskbar and, also, it has a task view button.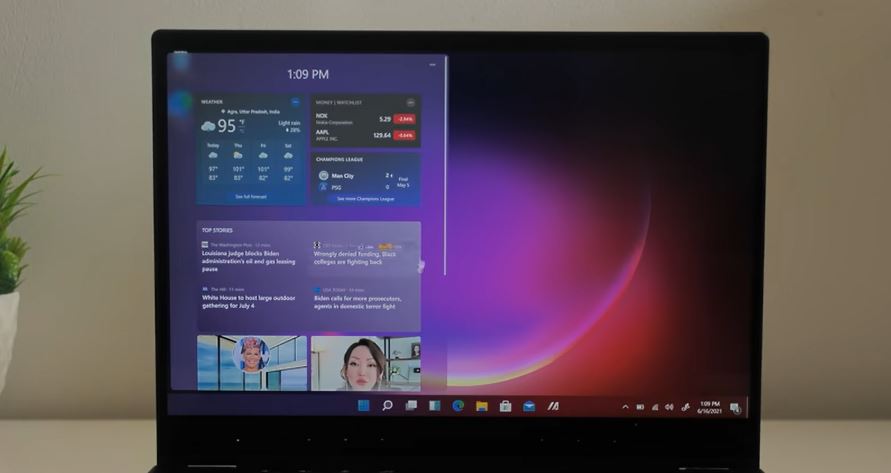 Windows snap is better, too, in Windows 11. Microsoft has brought fancy zones where you can hover over the maximize button and get different split view options available in every app, unlike windows 10. You have more options than just a standard split view which is a good addition because this makes windows snap way more user-friendly and usable.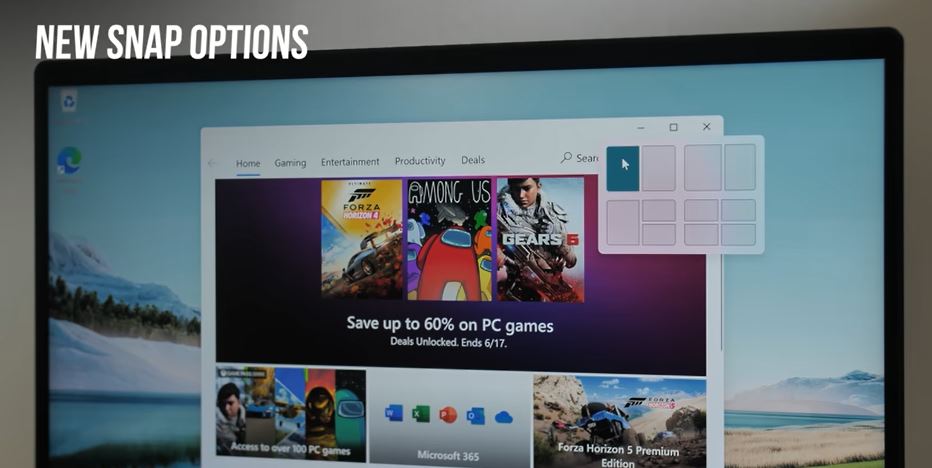 There's also a brand-new ink workspace panel in the taskbar which is not limited to just snipping sketch and whiteboard. You can also add more apps to this pen menu. Rounded corners are found everywhere, be it apps, context menus, notifications, other UI elements. All of the apps can be unpinned from the taskbar, unlike Windows 10, where you can only hide them.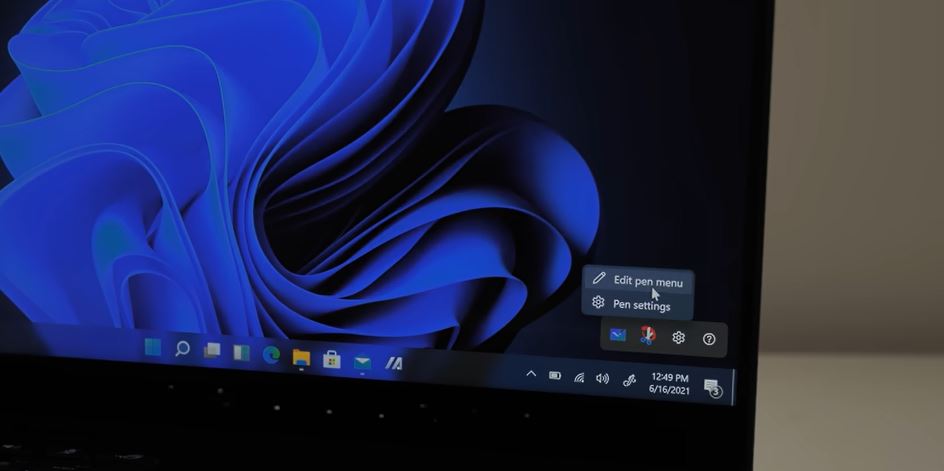 Apart from all those, Windows 11 might also be removing a few things. Examples like, there is no tablet mode, no timeline feature. This leaked build is a very early build of Windows 11. The final windows 11 build will have more features and updates everywhere, be it native apps things like the settings page and action center. There will also be a ton of under the hood improvements.