We have already seen the rise of e-commerce after the pandemic. After the e-commerce platforms like askmepasal.com and fatafat sewa, we have a new player joining the e-commerce as Kinniho.com. As we know, the lockdown has affected many of our daily works; buying the grocery and other kinds of stuff are highly impacted. Kinniho.com comes as a rescuer by providing timely delivery via online order. Various e-commerce platforms have been giving their service via online delivery to the customers to solve the matter. The e-commerce business – Kinniho.com was launched on 16th June 2021 to provide all kinds of services under the same site.
About Kinniho.com
For now, Kinniho.com is running at its beta version. It has items related to the kitchen, smartphones, laptops, washing machines, and many others. It claims to have fast and on-time delivery; delivery within 24 hours. Likewise, it also claims to have 24/7 reliable customer service.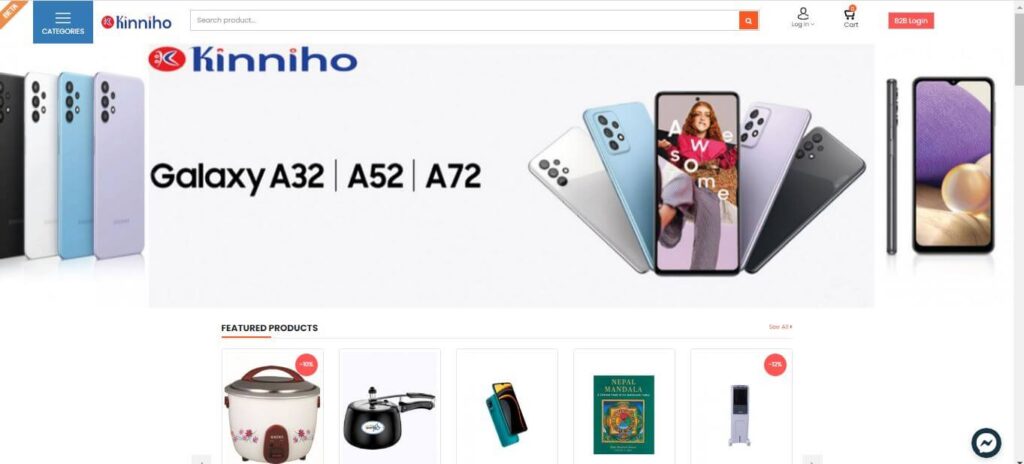 Naresh Pokharel is the CEO of Kinney Ho. Previously, the company was named New Muktinath Trader and Suppliers and was selling and distributing all the goods required for paper and publication as a wholesale and retail business. It was also selling household goods, electronics goods, kitchenware, and other goods and services.
It currently has the following categories:
Home Appliances

Kitchen and Dining

Mobile and Accessories

Laptop/ Computer and Accessories

Beauty and Care

Office Supply, Books and Stationery

Sports and Fitness

Kids Zone

K-Mart Online Groceries

Other miscellaneous
Currently, it is providing some offers in different products as mega offers, offers on limited stocks, Kinni Ho exclusive deals, 15% special offer, 10% offer, save 12%, daily checkout, and grand opening offers.
Return Policy
If the item you purchase is defective such as missing accessories, size mismatch, or wrong delivery, they will provide you free returns and replacements. In other cases, such as if you are dissatisfied with the product you received, they will reprocess the fee equivalent to the delivery amount on the product amount. Likewise, for the replacement of the product, additional delivery charges will be applied.
On the other hand, requests received after 24 hours or max two business days will not be eligible for return or exchange policy.
Payment Partners
Kinniho.com has partnered with the following payment partner
eSewa

Khalti

Connect IPS

Prabhu Pay

IME Pay
It also supports direct bank transfer, cash on delivery, and debit/credit card payment.