Highlights:
iOS 15 and iPad 15 beta versions are available for public test
Users can download and install the upgrades on compatible iPhones and iPads
It is the first beta version, while the final version will release in September 2021
Apple has released the first beta version of iOS 15 and iPadOS 15 for the public test. The company unveiled the iOS 15 and iPadOS 15 at its recent annual Worldwide Developer Conference 2021.  The new updates will be available for compatible iPhones and iPads, including updates on FaceTime, iMessage, Safari and Wallet. The latest major upgrade iOS 14.0 and iPadOS 14.5 was released a few months ago.
iOS 15 and iPadOS 15 Beta Overview
There will be multiple releases of the beta version for testing until the final version arrives, which Apple has announced to come along with the launch of the new iPhones in September. iOS 15 and iPadOS 15 will bring feature updates like upgraded FaceTime, better Focus Modes and Live Text.
Similar to Google Lens, the implementation of advanced on-device intelligence will allow users to access offline Siri. Beta users will certainly have to face several bug issues during the initial phase. However, the beta tests can help Apple identify the bugs and fix them before the final release.
iOS 15 Key Features
One of the major updates in iOS 15 will include FaceTime and iMessage. FaceTime will support portrait mode, grid view and spatial audio. The active users will be able to generate links to invite others in FaceTime. Another new feature called SharePlay will allow users to sync videos or music and watch together with others in the FaceTime call. iMessage in iOS 15 enables users to quickly find content like shared photos, articles and more in the chats.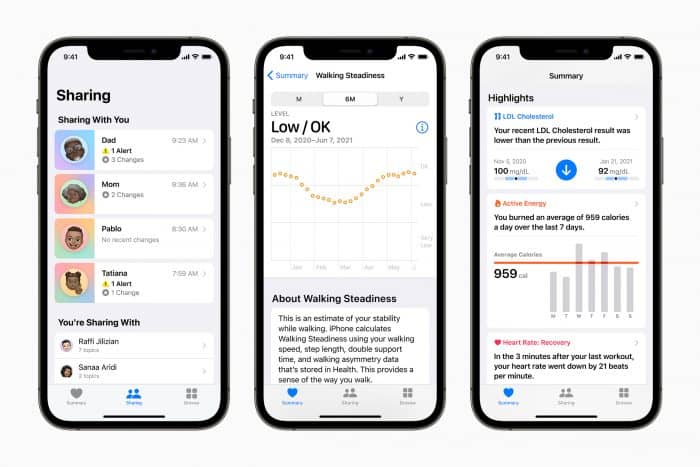 The notification panel will offer a fresh look, adding contact photos for people and larger app icons for easy categorization. Users can choose and apply any Focus mode by scheduling a specific period in a day when they want to be completely focused on work. On-device intelligence will enable live text detection and extract them from photos. iOS 15 now allows searching objects and plain texts in photos via Spotlight. The weather app is also getting an update with new data display and changeable layouts.
iPadOS 15 Key Features
iPadOS adds more flexibility with the ability to place widgets among app icons anywhere on the home screens. Other features like Game Centre, Apple TV, Photos and Files will get larger formats. There will be ease in access to split screen or slide-over view for App Library in the iPad. Multitasking will become simple and easier to work on.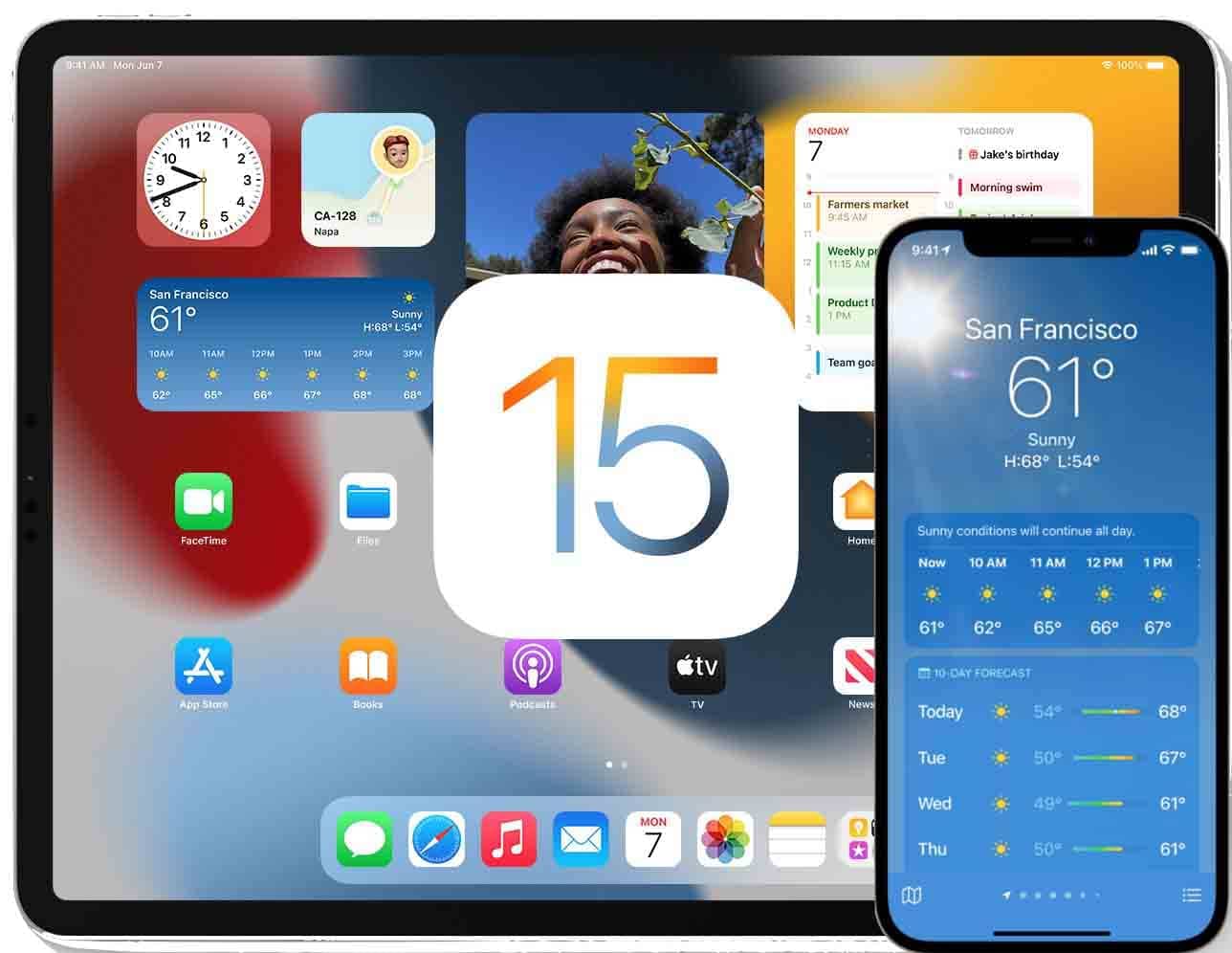 Notes in iPadOS 15 will feature the option for @ mentions that allows users to tag other people. A new activity view allows others to see what's changed in shared notes. It will also get a Translate app that helps people to practice handwriting with Apple Pencil and work in Split View. You can use hashtags anywhere in the note as a reference to find the notes quickly when needed.
How to download and install iOS 15, iPadOS 15 Public Beta?
Users need to first enroll in Apple Beta Software Program using their Apple ID. After getting enrolled, you can download and install the upgrade from the settings menu. Since both the iOS 15 and iPadOS 15 are in beta version, there might occur many unknown bugs and glitches. It is highly suggested that users back up all the data in their iPhone or iPad before downloading.
Given below are the steps to install iOS 15, iPad 15:
Step1: Visit Apple's Beta Software Program site on your iPhone or iPad and sign up or sign in using your Apple account. Sign up by selecting "Enroll your device" and agree to Apple's terms.
Step 2: Choose the beta version you want to install. You can also download iPadOS 15 from the same link in case you have an iPad.
Step 3: Tap the "Download profile" button. Once the download is complete, open Settings, tap on the profile and hit install. It reboots your device.
Step 4: Next, Go to Settings > General > Software Update > Download and Install.
iOS 15, iPadOS 15 public beta: Compatible iPhones and iPads
Apple has published a list of iPhones and iPads compatible with the iOS 15 and iPadOS 15 upgrades. All iPhones and iPads currently running iOS 14 can support the iOS upgrade.
iPhones
iPads
iPhone 12 mini
iPhone 12
iPhone 12 Pro
iPhone 12 Pro Max
iPhone SE (2020)
iPhone 11 Pro Max
iPhone 11 Pro
iPhone 11
iPhone XS Max
iPhone XS
iPhone XR
iPhone X
iPhone 8 Plus
iPhone 8
iPhone 7 Plus
iPhone 7
iPhone 6s
iPhone 6s Plus
iPhone SE (first generation)
iPad Pro 12.9-inch (5th generation)
iPad Pro 11-inch (3rd generation)
iPad Pro 12.9-inch (4th generation)
iPad Pro 11-inch (2nd generation)
iPad Pro 12.9-inch (3rd generation)
iPad Pro 11-inch (1st generation)
iPad Pro 12.9-inch (2nd generation)
iPad Pro 12.9-inch (1st generation)
iPad Pro 10.5-inch
iPad Pro 9.7-inch
iPad (8th generation)
iPad (7th generation)
iPad (6th generation)
iPad (5th generation)
iPad Mini (5th generation)
iPad Mini 4 iPad Air (4th generation)
iPad Air (3rd generation)
iPad Air 2
iPod Touch (7th generation)