InternetPasal is an emerging classified e-commerce platform that provides an online space to sell and buy products through their free website for users all over Nepal. The interesting factor of this digital marketplace is that you can sell or buy both old and new items.
Sellers
There are multiple classifieds that users can choose from and enlist the products they want to sell online. Sellers can put their products on sale simply by adding them to the available category section. The selling items are classified as mobile phones, laptops, electronics, furniture, motorcycles, vehicles, and various household and office items.
Buyers
Buyers can find both first-hand and second-hand items to purchase on InternetPasal. The product ranges vary based on different needs to meets customers' particular preferences. Customers can find the detailed product description on every item, which enables them to compare the features, quality, and price of the products on sale.
Background
Kishor Bhatta, the CEO and founder of InternetPasal, came up with this idea three years ago and it's been almost a year now the platform has become an effective service portal for online trade. They intend to provide convenience to both sellers and buyers while marketing quality products from the comfort of their home. Their goal is to satisfy a wide range of customers with impressive services and extend the business with bigger scope.
Users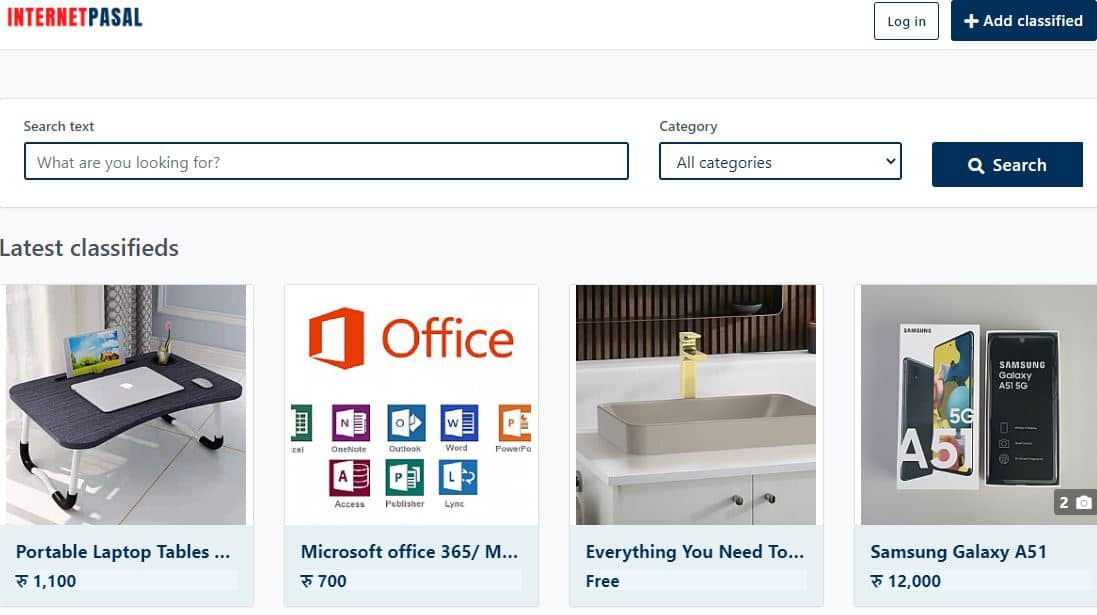 Users can visit the official website of InternetPasal and register by signing up with a valid user account or social media account like Facebook. Registered members can sell or buy goods directly from the website.
You can put an ad on your product following the simple steps:
Select a category
Add short description
Add a suitable photo of the item
Specify location
Upload
The platform aims to promote online selling and enhance engagement between sellers and buyers.
Conclusion
E-commerce platforms are gaining rapid popularity among online users. Customers are getting more attracted and rely on such platforms due to their privilege while online shopping. On the other hand, online shopping services are becoming more versatile and adapting new approaches such as mobile app and customer service to reach a wide range of target audiences. Online stores like InternetPasal have many milestones to achieve in the coming days of digitalization.