Highlights:
Nepal government introduced the online tax payment system on July 16, 2020
Citizens can pay their tax by logging in to the Taxpayer portal on the official website of Inland Revenue Department
Such electronic system of tax payment relieves taxpayers from the stressful and lousy process of visiting the tax office to clear the tax
Visiting government offices to pay taxes has never been an easy task. All the unescapable hassles such as filling up long forms to submit income details, making payment after tax assessment and getting tax clearance are too much stress for the general public. As a solution, the Nepal government initiated the electronic tax payment system.
The online system of the Inland Revenue Department (IRD) allows taxpayers to pay up to 1 million (10 Lakhs) at a time and a sum of 5 million (50 Lakhs) per month. You can use the online tax payment service by logging in to the system using your verified username and password. For login credentials, user registration is required through Connect IPS, a payment service provider developed by Nepal Clearing House Limited (NCHL).
How to pay tax via online system?
You can follow the steps given below to pay your taxes online via IRD Taxpayer portal. Also learn how to register through Connect IPS:
Visit the official website of Inland Revenue Department – ird.gov.np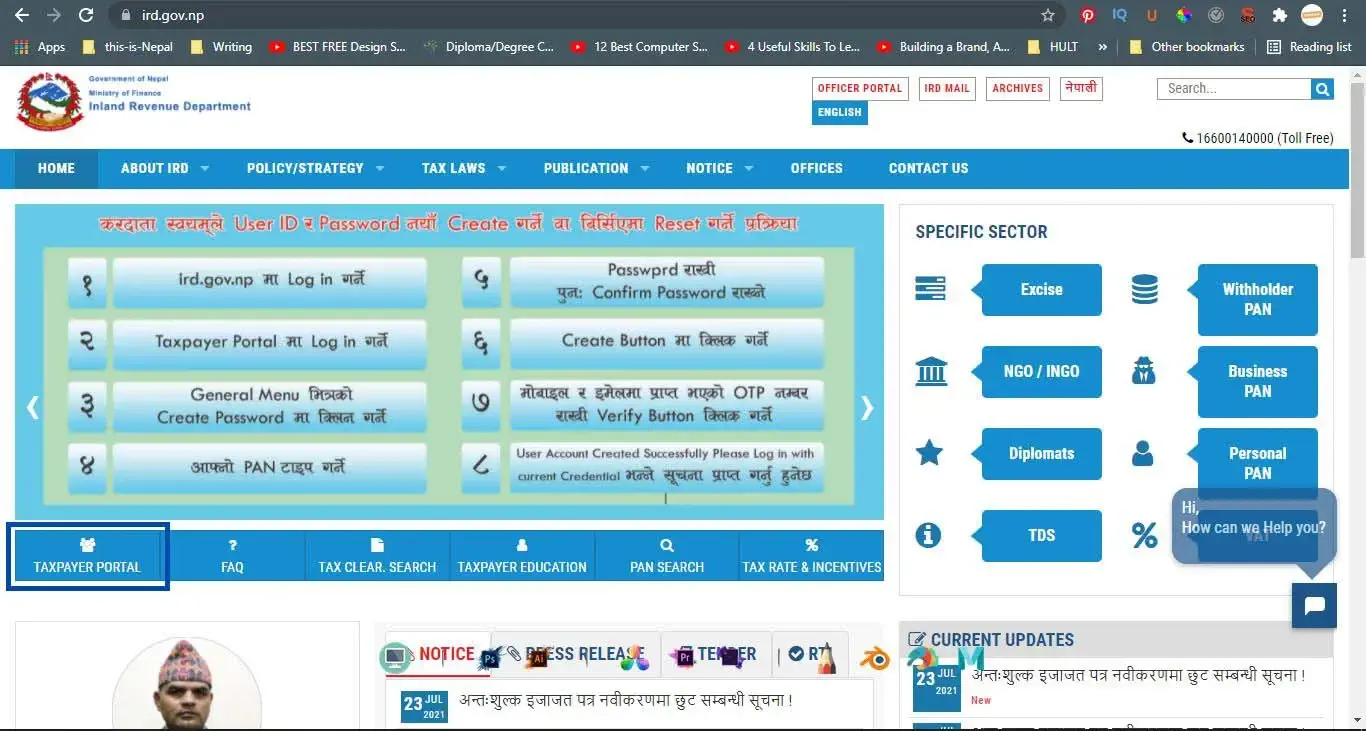 Navigate to Taxpayer portal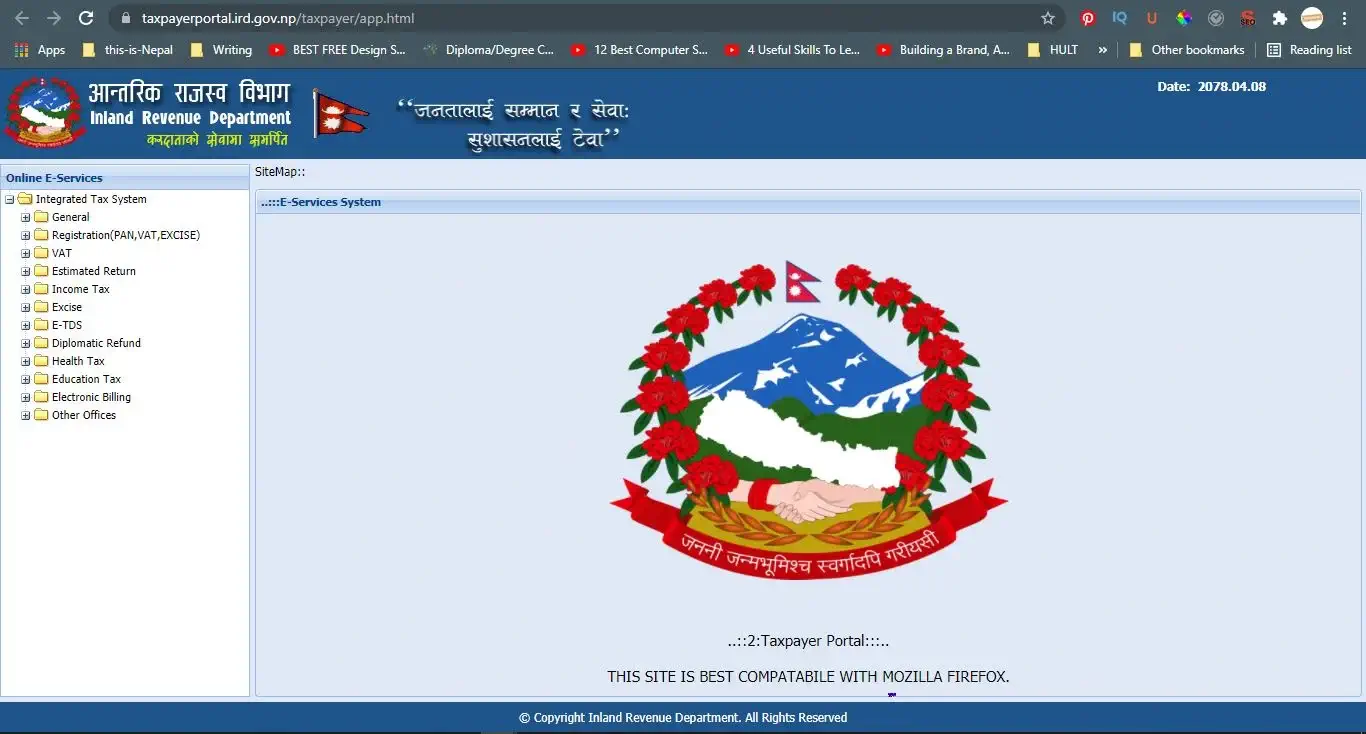 Expand General section >> open Taxpayer Login menu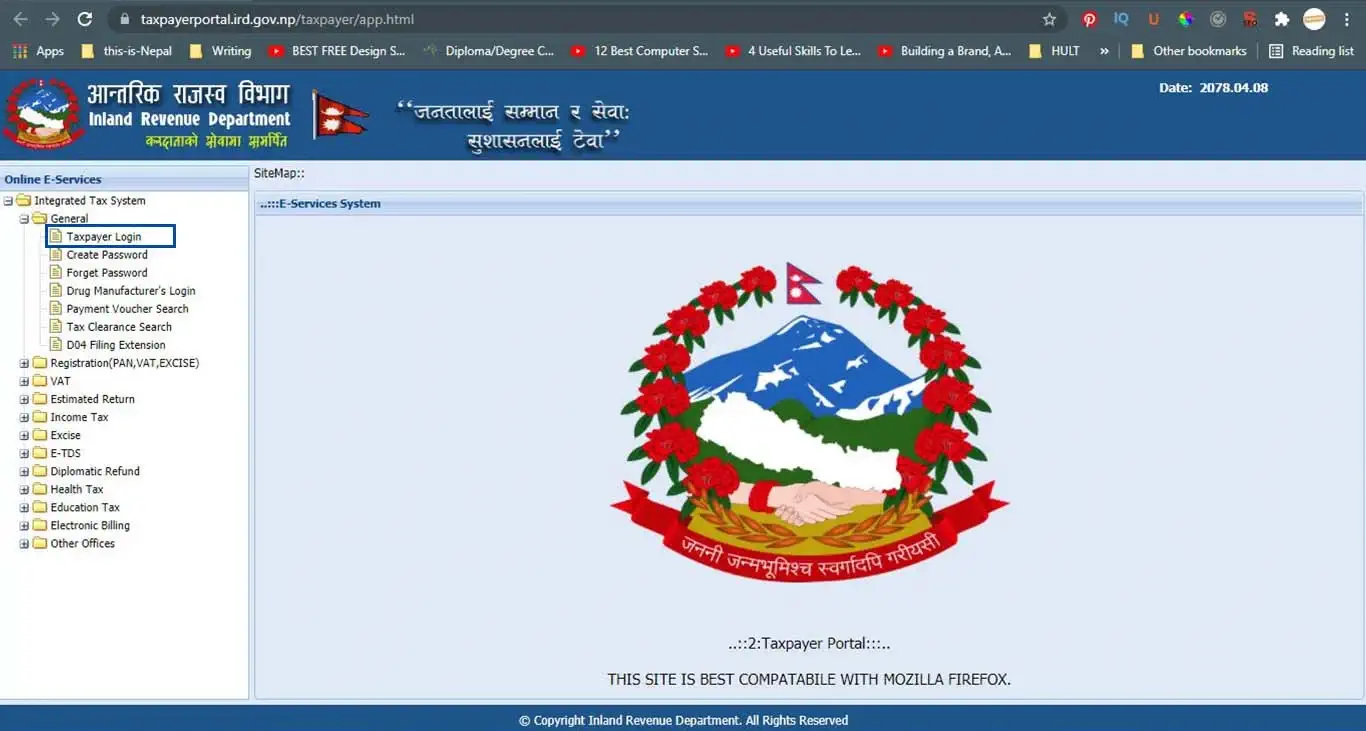 In the Taxpayer Login menu, login using your Username and Password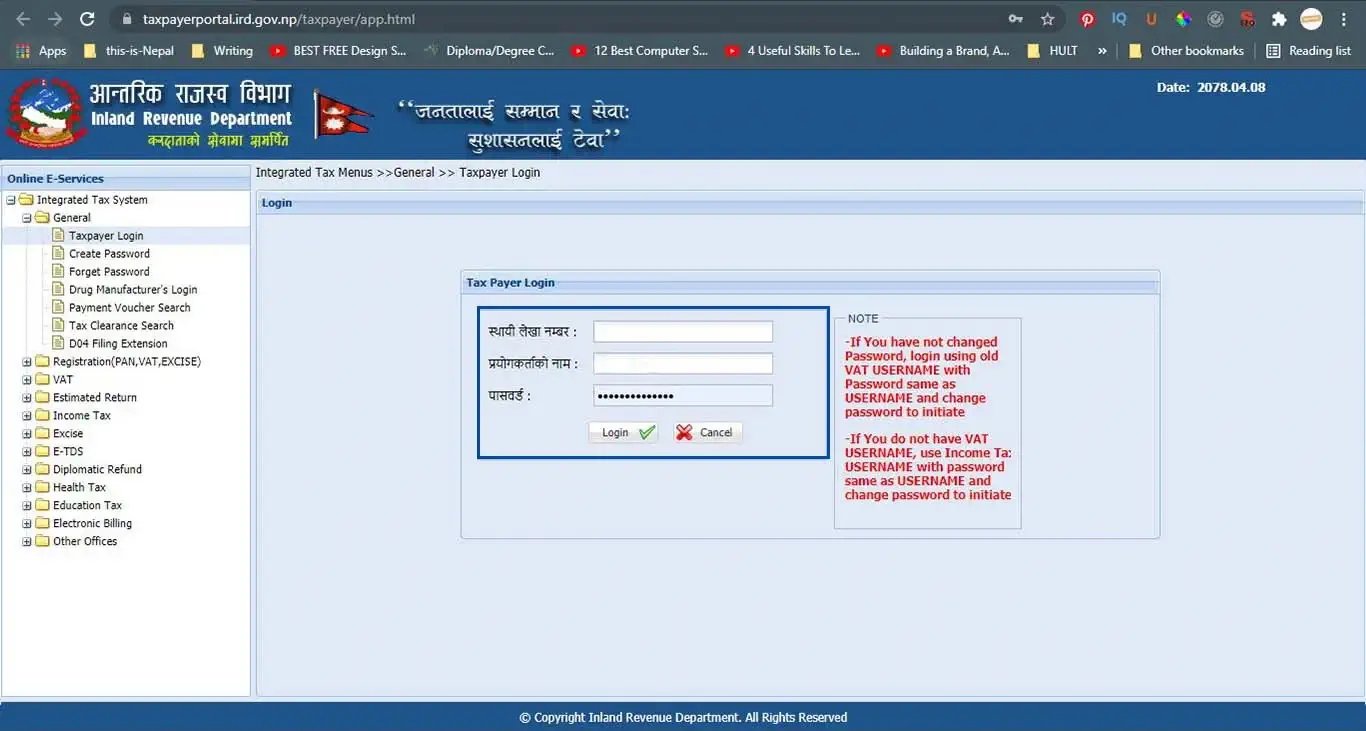 Select Proceed to Payment option
Create New Voucher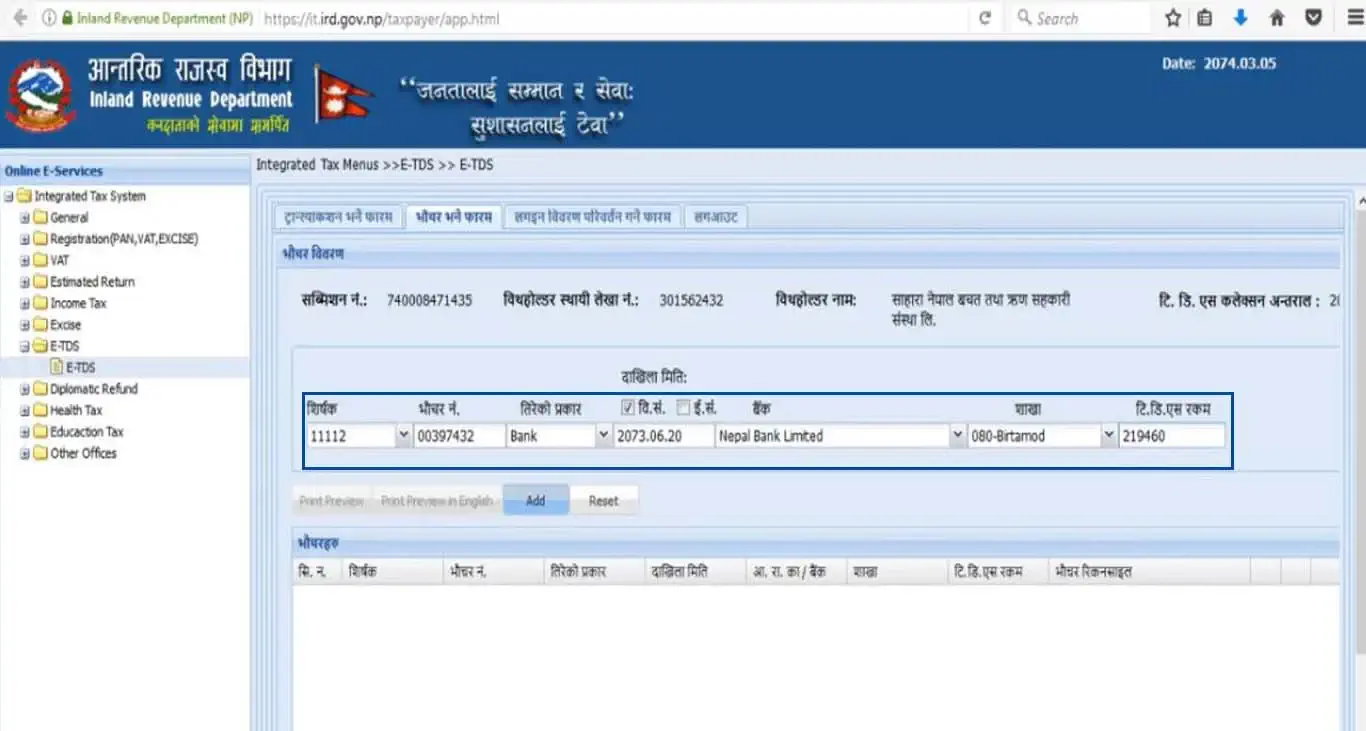 To create a new voucher, first you need to choose a bank suitable for filing the revenue from the top list of revenue head
Secondly, choose the type of revenue you want to file, which can be either income tax, value-added tax or excise duties.
Enter the amount to pay and then click on Generate Voucher. Don't forget to note the generated request code.

Now initiate the available payment process

You can either choose to Go to Bank or
Choose E-Payment process i.e., Connect IPS
Next, you will be redirected to Connect IPS Page:
Log in using your verified credentials (username and password)
Select the Band linked to your account
You will receive an OTP in your mobile number or email. Enter the OTP for authentication
Complete the transaction by clicking on Confirm for Payment. The tax payment process finalizes after you enter the Voucher code and collected amount.
Once the payment is done, you can view the status on the IRD website, where it will be seen as Complete.
How to create an account for Connect IPS?
To create a Connect IPS account, follow the few simple steps: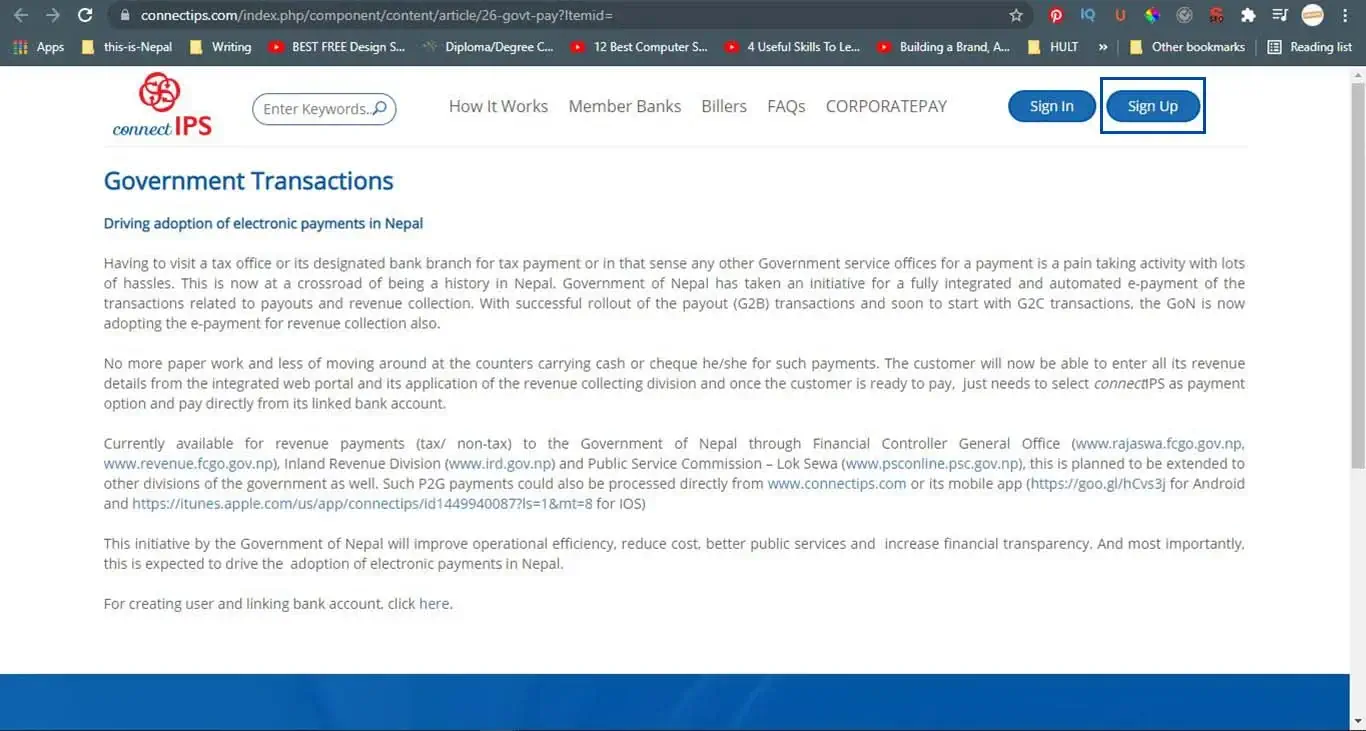 Create a new Account by entering a unique Username and Password. You will compulsorily require a mobile num., email id and Date of Birth for verification.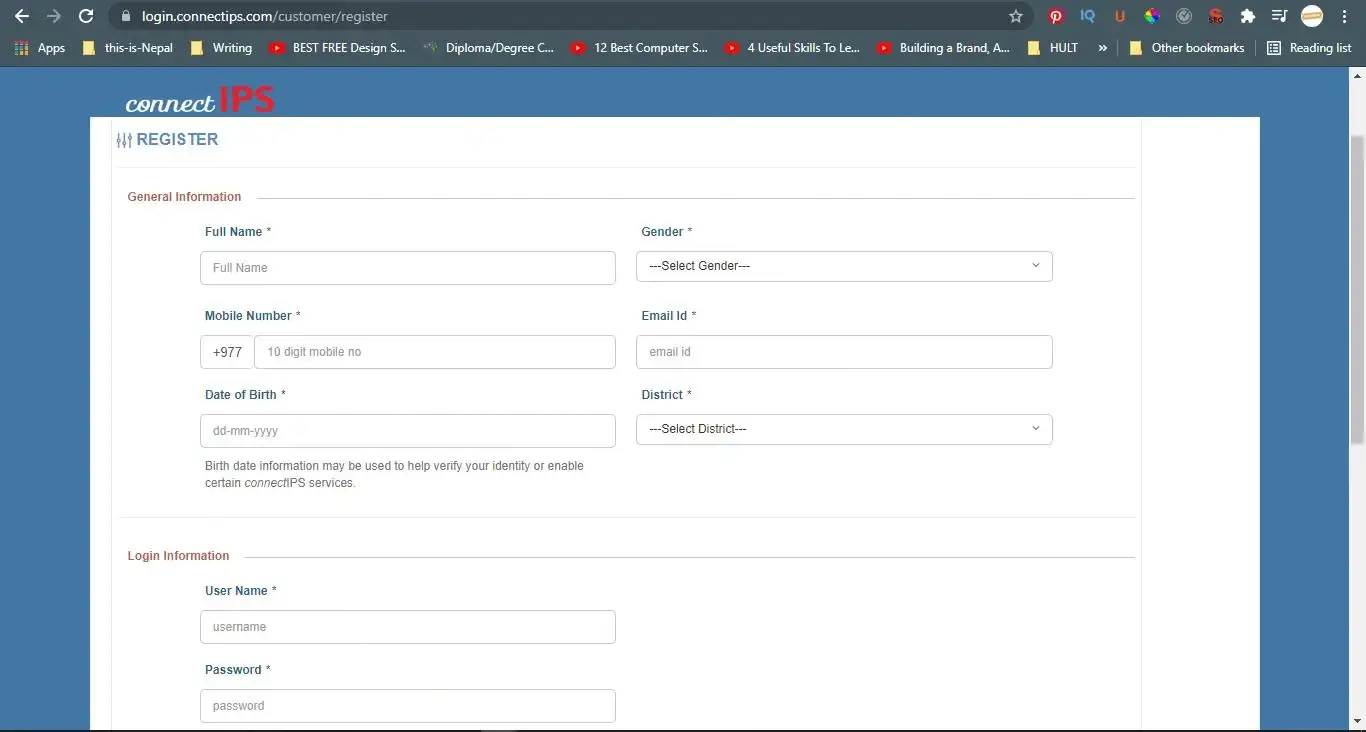 You will receive a verification code in your mobile or email. Enter the code to finalize your account.
Next, you need to link your bank account by filling up the form with your bank account details (note that your bank must be one of the authorized banks of NCHL). Visit your bank to verify the link for you.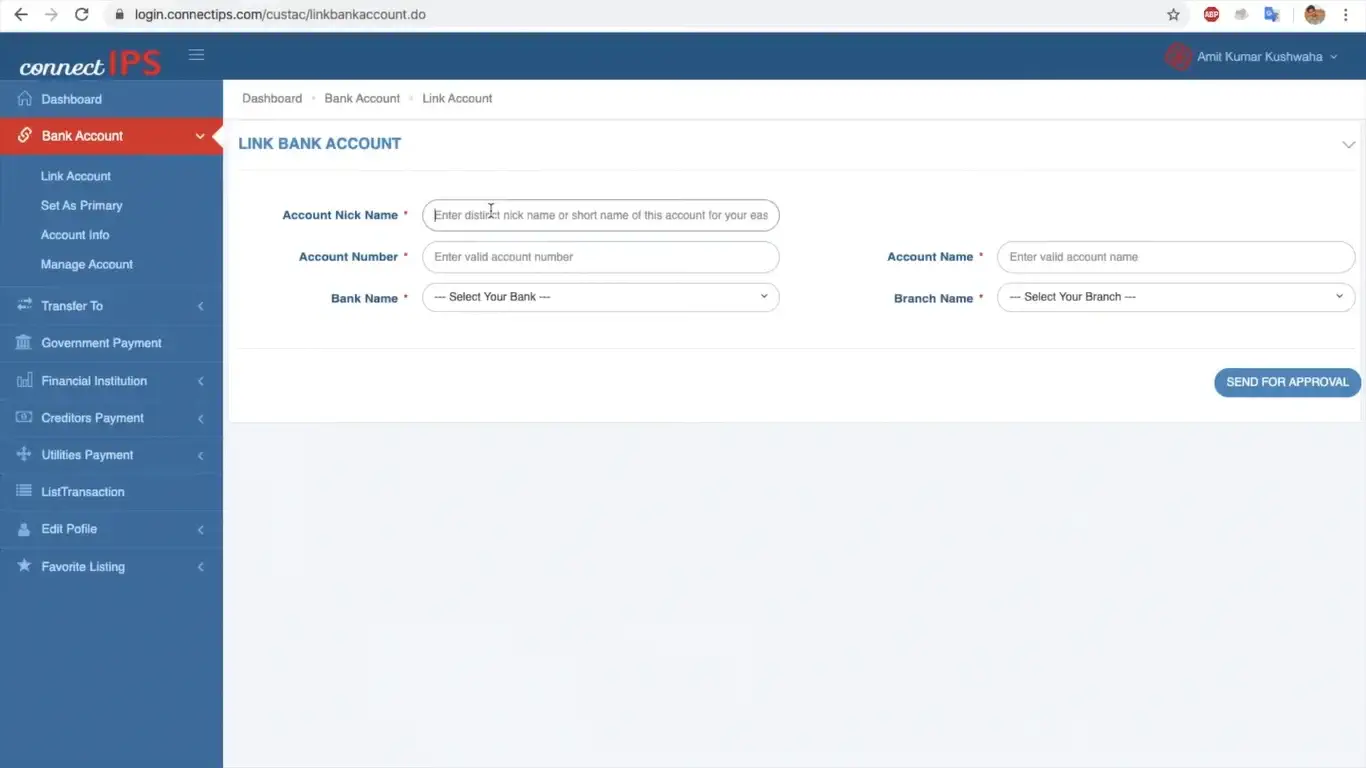 Visit the bank to confirm the link with Connect IPS. Once the bank verifies the link, you will instantly get access to Connect IPS
Verdict
The online tax payment system makes it far more convenient for taxpayers to pay taxes and get their tax clearance certificated. In addition, the government has also promised to integrate tax-paying services in the pioneering Nagarik app. Nepal seems to be progressing towards digitalization, slowly but effectively. We can still expect to witness many evolutionary growths in the coming days.