Highlights:
Since the release date of Apple Watch 7 is approaching, speculations are rising
The upcoming Apple smartwatch is expected to bring more upgraded functionalities
Features like advanced Blood sugar level monitoring will the standout factor
There are still few months for a new iteration of the Apple Watch series. However, it is common to spread rumors and leaks about the upcoming product as the release date is nearing. Some sources aware with the production have been sharing their insights on the next Apple Watch 7. Some news also suggests the company's plan to update the main Apple Watch alongside a successor for the lower-end Apple Watch SE.
Apple Watch 7 Updated Leaks and Rumors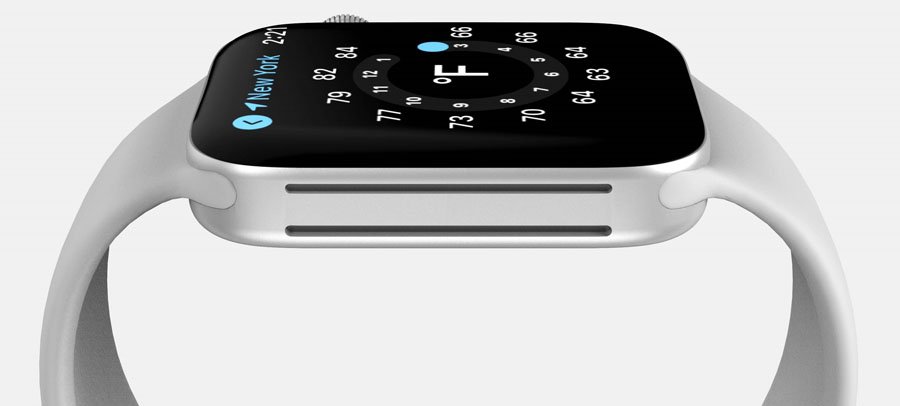 Apple Watch 7 has been reported to bring faster processor, improved wireless connectivity and updated screen. The 7th edition will come several upgrades to make it the best performer till date. It may feature more advanced health sensors, enhanced display, longer battery life and more.
Design and Display
Apple has been trying to reduce the bezels around the display for thinner border with increased screen-to-body ratio. The manufacturer will be testing a new lamination technique to improve the user experience. It will bring the display closer to the cover glass on top. The watch will come with iPhone-12 like flat edges and more color addition.
Connectivity
The upcoming smartwatch will offer updated ultra-wide band technology which is also included in Apple's AirTag item finder. At the recent developer conference, Apple also previewed the upcoming watchOS 8 software update that will let the device unlock door and hotel rooms.
Health Monitoring
Systematic health and fitness tracking is one of the major features of smartwatches. Apple has been working on making the Blood sugar level monitoring service as simple as possible. Existing technology rely on manual glucose level input; users need to prick their finger to draw blood for an accurate glucose test. Apple aims to bring a more automated solution that can analyze blood status through the skin.
Another important update in the health section will be the body temperature measuring feature. It has become a major health monitoring factor particularly for Covid-19 detection. Integration of this functionality can help Apple take advantage over competitors.
Apple Watch 7 Release Date
Apple had launched the earlier Apple Watch 6 alongside Apple Watch SE and iPad Air, back in September 2020. For previous years, the company has been debuting its new products on the same month. Following this reference, we can assume that the official release of Apple Watch 7 will probably be on mid-September 2021.
Apple Watch 7 Price
The entry level price of most flagship smartwatches by Apple starts from $399 to $429 varying as per the size. For cellular support, it cost an extra of around $100. Apple watch 7 will too come with a flagship range pricing.