To solve the problem of small families and individuals, Worldlink communications have come up with a new "Tahalka Offer." This cheapest offer includes the internet + NetTV package to its users. Let's dive into its details and learn about the pricing and features of Tahalka's offer. 
Worldlink Tahalka Offer Overview
Being the cheapest package, the Tahalka offer has really created 'Tahalka' within the country. With just Rs 799/- per month, the users can enjoy the internet and the 200+ channels through the NetTV. 
However, the offer is only available for annual subscriptions. Yes, you read it right. Unlike the other packages, which provides 1, 3, and 6 months subscription, the Tahlka offer is only for those who pay for an annual subscription. Annually you have to pay Rs 9,588, excluding the VAT and TSC. 
| | |
| --- | --- |
| WorldLink Tahalka Package (Internet + NetTV) | Price/Monthly |
| Annual Subscription Charge | Rs. 9,588 |
| Router Rental Charge | Rs. 500 |
| Installation charge | Free |
| Drop Wire Charge | Rs. 500 |
| Refundable Deposit | Rs. 500 |
| Primary STB Activation Charge | Rs. 500 |
| Refundable Deposit (NetTV) | Rs. 500 |
| Total | Rs. 12,088 |
The offer is not only limited to the new users. It is also applicable to the existing users, and if the users are willing to shift to the Tahalka offer, then you don't have to pay for the deposit charges. However, you will have to pay for ONU and STB, which is usual. 
Tahalka Offer Features
The significant audience of this offer is small families and individuals. If you have lots of devices to connect with and have a joint family, then the package is not for you. As the router only lets you connect to three devices at most. Anyway, if you get connected, then you can enjoy the 10Mbps with 200+ channels through this package.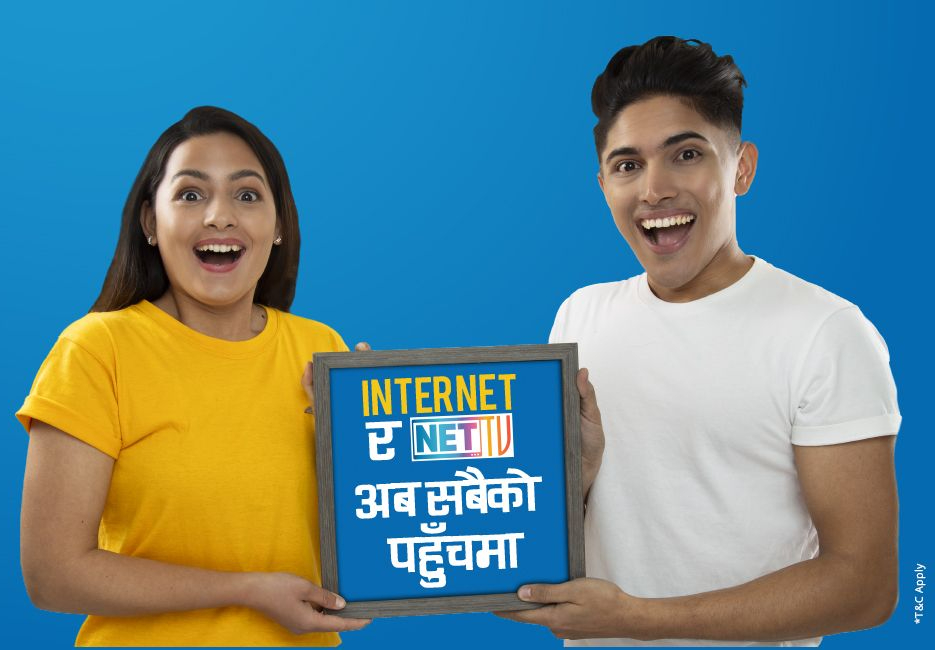 You can also watch YouTube on the TV set once you get subscribed to the offer. Likewise, as per your requirements, you can upgrade to a premium plan where you can get a subscription of  1 and 6 months. 
To conclude, WorldLink has really come up with some good strategies to cover up the problem. If you have been paying more money and using the internet less, then the "Tahlka offer" is definitely for you.