Educational institutions and learning approaches have dramatically changed in recent years. Schools and colleges are remained close for months due to pandemic. Students have been taking their academic classes through online sessions. However, people nowadays, mostly creative learners are paying more attention towards different online learning platforms that teach more than just formal education.
eLearning has already gained a massive popularity among individual learners and mentors. You no more need to visit any educational institutes or universities to master new skills and earn your certified degrees. All you need is an internet connection and you have access to unlimited learning resources. The best part is many online learning platforms offer several courses at no cost at all for all levels of students.
One can learn creative skills like arts, literature, music, crafts and design, or enhance their knowledge on technical fields. You can find all kinds of lessons in one single platform at the best affordable price rates. Here is the list of some of the best online learning platforms.
List of Best Online Learning Platforms 2021
| | |
| --- | --- |
| Online Learning Platforms | Remarks |
| Udemy | All kinds of lessons available |
| SkillShare | Best for learning creative skills |
| Coursera | Academic based online courses |
| LinkedIn Learning | Best for professional learning |
| Edx.org | College-level online courses |
| Udacity | Best for learning tech skills |
| MasterClass | Lessons from celebrity coaches |
| MindValley | Best for personal growth and transformation |
| PluralSight | Learn IT and cyber security |
| DataCamp | Interactive lessons on data science |
Udemy
Udemy is one of the most popular online learning platforms and we might have definitely heard about it somewhere. It provides more than 155,000+ courses with over 140 million learners worldwide. You can find courses on every topic you can think of from various tutors.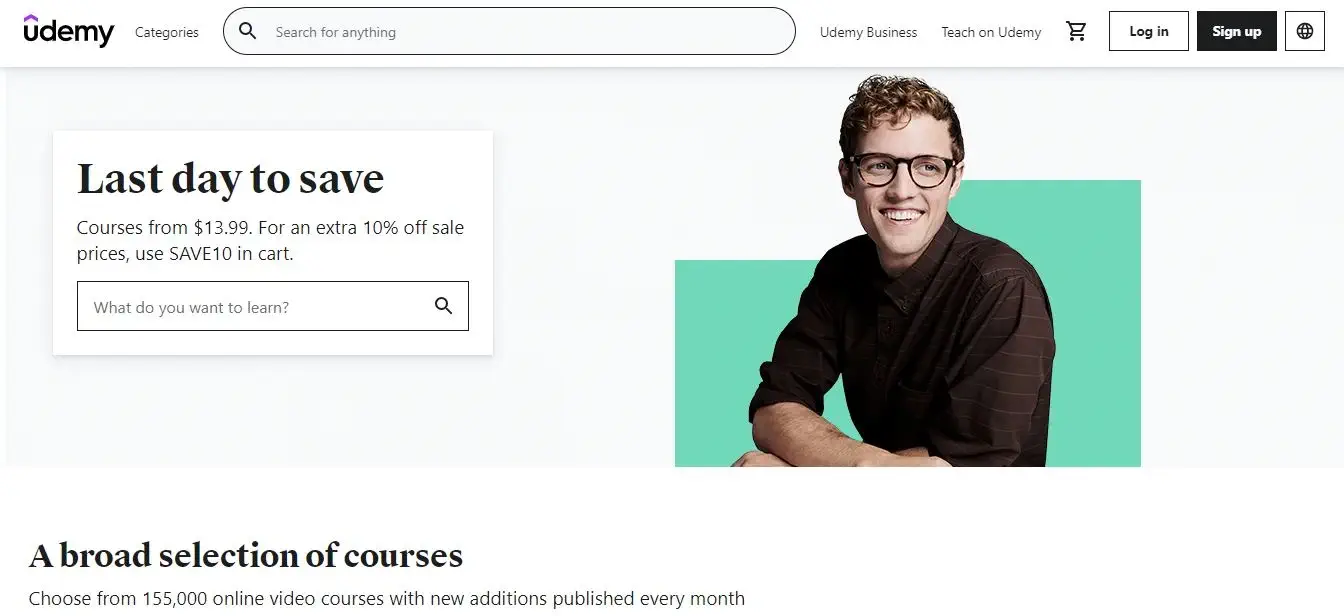 There are Udemy classes available on numerous categories for all sorts of soft skills and technical skills. You can boost your knowledge on any topic from a vast choices including literature, arts, music, health and fitness, personal growth and lifestyle, IT and science, business and marketing and much more.
SkillShare
SkillShare is an eLearning community that mostly promotes creative skills and provides related courses. There are more than 35000 classes and over 5 million learners uplifting their creativity. If you are bored of formal classes, you can check out some interesting skills here and start learning. SkillShare has a wide range of courses divided into three major categories: Thrive, Build and Create.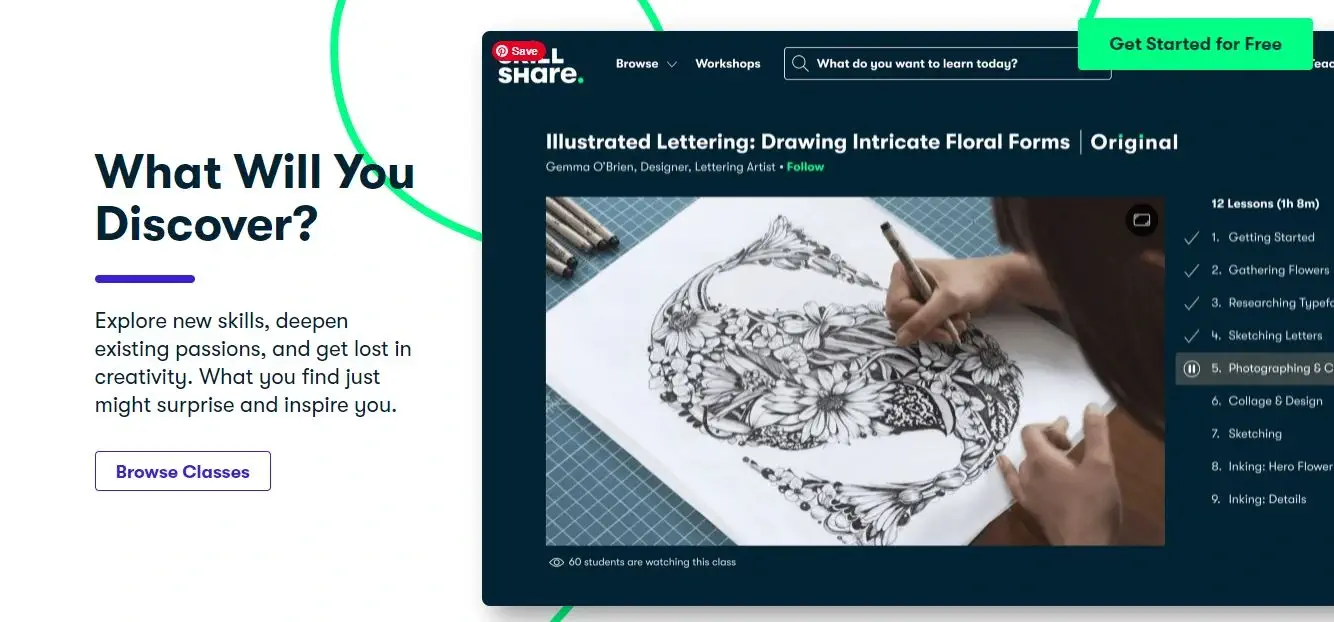 Different categories feature lessons on different fields of creative skills such as lifestyle and productivity, business analytics, freelance and entrepreneurship, leadership and management, marketing. Similarly, for artists, lessons are available on animation, film and video, graphic design, music, creative writing, photography and web development.
Coursera
Coursera is more than just an online learning platform which offers actual academic courses taught by real professors from renowned universities like Stanford, Yale, and Princeton. More than 50 million students have accessed certified academic classes.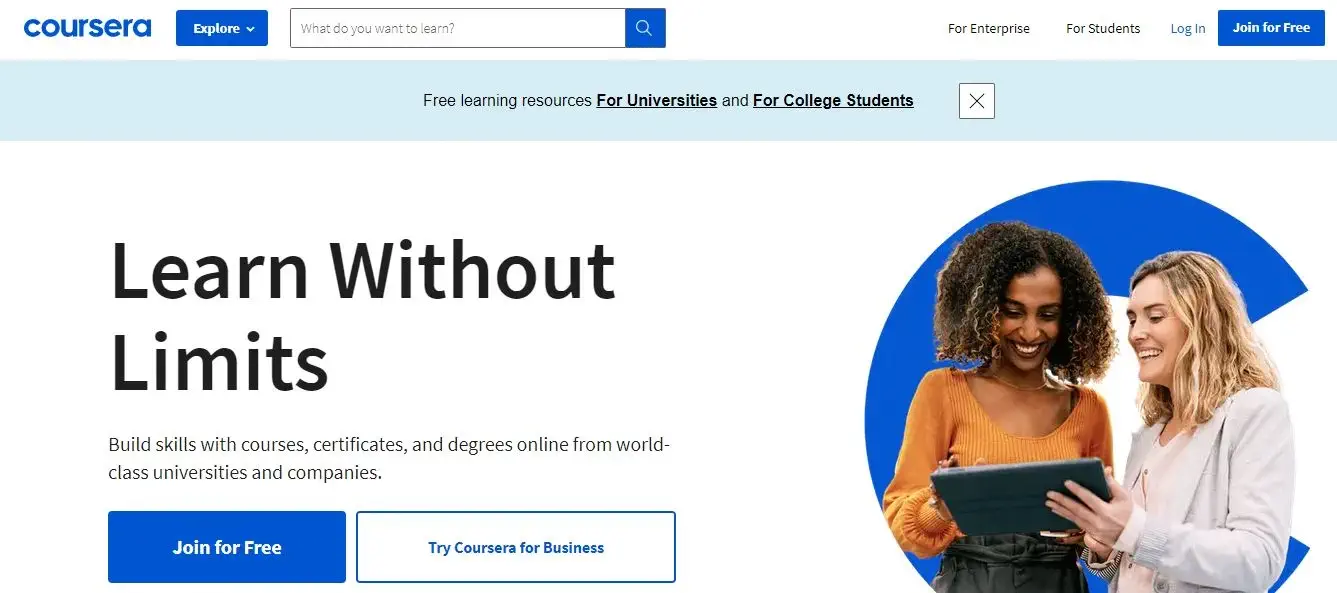 Students can take diploma courses for 4-6 months on various subject specialization including Arts and Humanities, Business, Computer Science, Data Science, Information Technology, Health, Math and Logic and Personality Development.
LinkedIn Learning
Linked Learning was formerly known as Lynda, one of the oldest eLearning platforms, which LinkedIn later acquired to deliver high quality courses for different levels. There are more than 16000 online courses on a wide range of topics available at Linked Learning.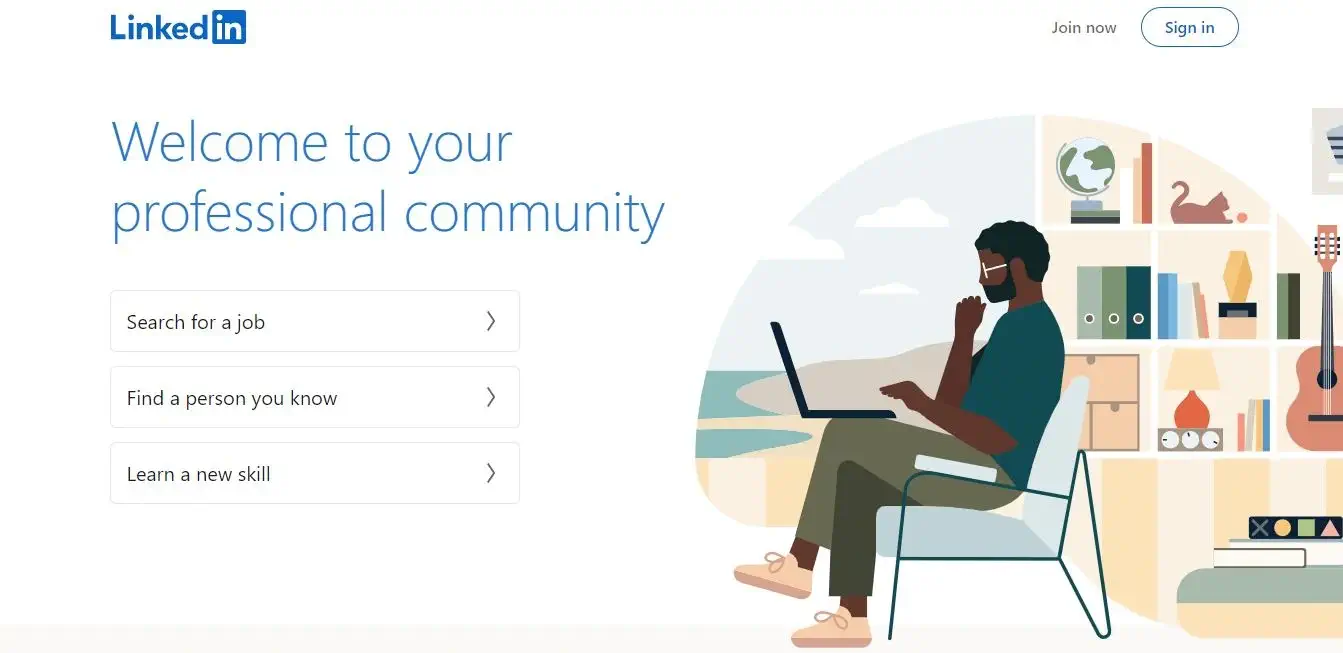 Subscribers can find courses for all levels, beginners, intermediate and advanced. There are numerous topics to choose from including Web Development, Software Programming, Economics, and Business Management. LinkedIn Learning can help you learn many practical skills and boost your career.
Edx.org
Edx.org is one of the biggest eLearning portal for college-level degrees with courses created and taught by real college instructors. There are more than 3000 courses and over 35 million edX students. You can enroll for several programs like MicroBachelors, MicroMasters, Professional Certificates or Master's Degrees.
Out of thousands of courses available, one can pick from multiple choices such as Biology & Life Sciences, Architecture, Chemistry, Art & Culture, Electronics, Education & Teacher Training, Medicine, Food & Nutrition, Physics, Science, Music, Law, History, Language, and Environmental Studies. There are also course discussion and group tasks where students can as question and interact with each other.
Udacity
Udacity is mainly popular for its Nanodegrees which provides tech skills and project based programs. It is an innovative platform where you can learn skills that are highly in demand in the industry. Udacity courses can enhance your chances of getting hired as an IT professional.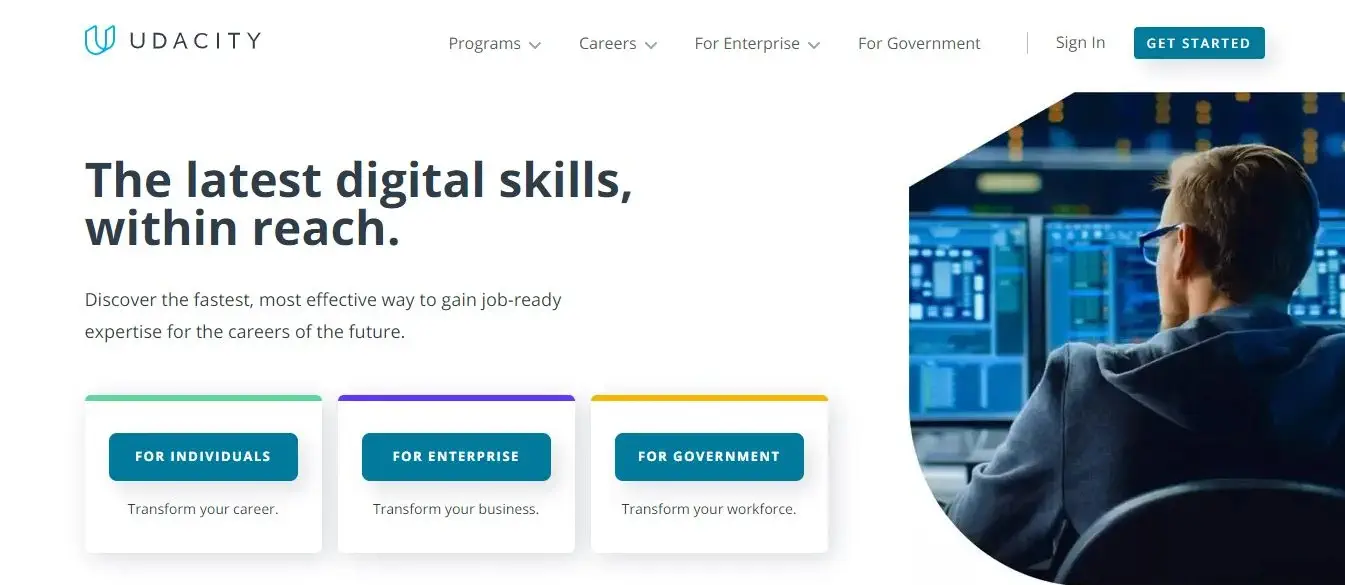 The available subjects under Nanodegrees include topics like Artificial Intelligence, Coding, Robotics, Mobile Programming, Business, and Data Science. They are generally 3-6 months courses in which students get one-on-one mentorship from experts.
MasterClass
MasterClass is a unique approach of learning about our topics of interest from experts and celebrities. The major attractive factor of MasterClass learning is that it features world famous celebrities and successful personalities as your personal tutor. If you are interested in any industrial sector and inspired by the professional in that field, this platform is a good choice.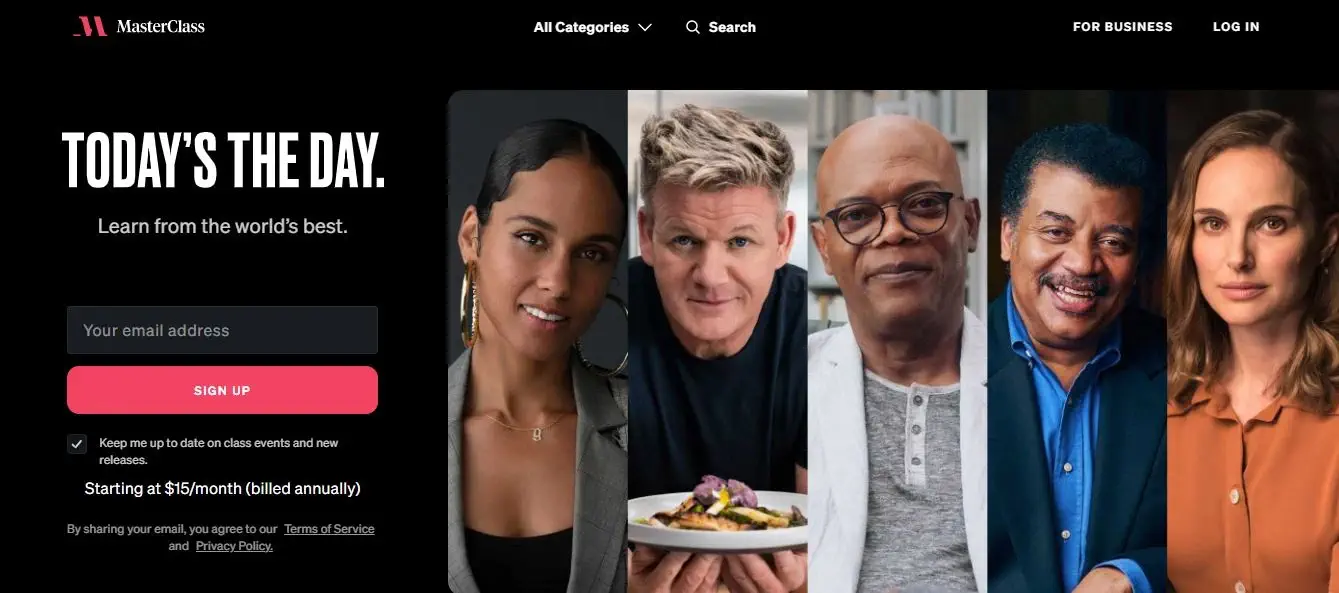 The classes are divided into nine categories: Film & TV, Culinary Arts, Writing, Music & Entertainment, Sports & Games, Business, Photography, & Fashion, Business, Politics & Society, Lifestyle, and Science & Technology. Celebrities share their experienced knowledge with practical advice and demonstrations.
MindValley
MindValley is an online platform best suited for personal growth and life transformation. Its main goal is to help learners succeed in life by unlocking full potential of all aspects of human transformation, physically, mentally and spiritually. There are over 50 courses taught by top class field experts.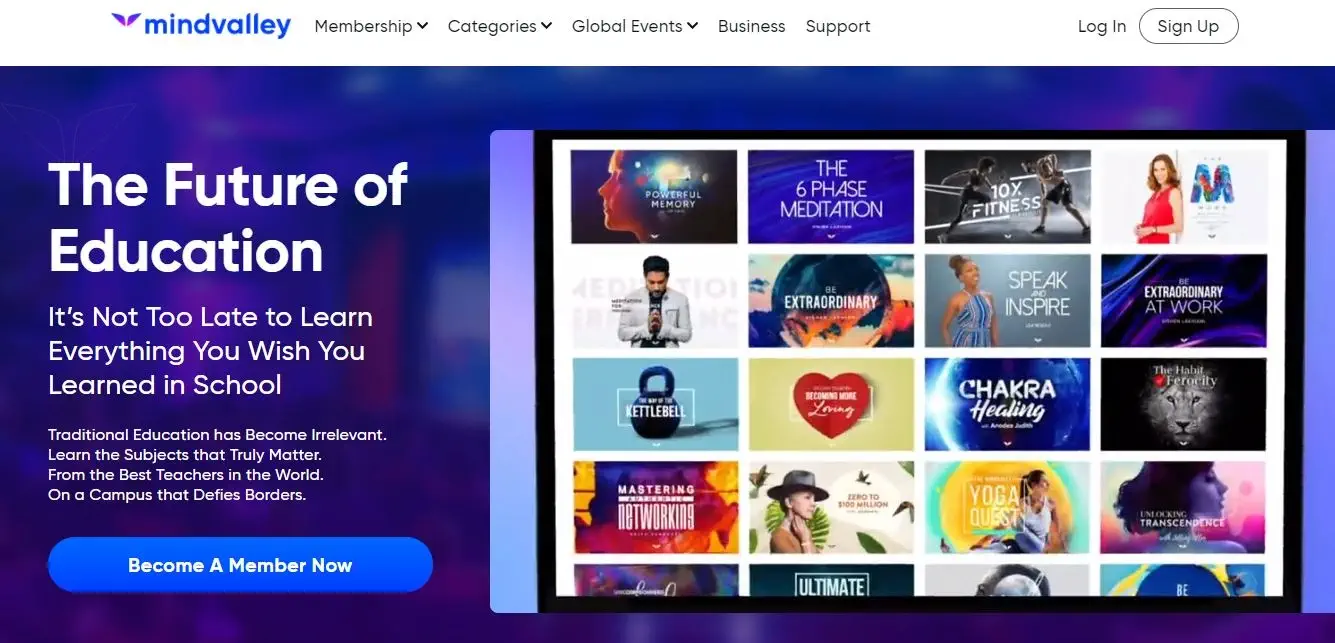 The courses are divided into multiple categories such as Mind, Body, Soul, Career, Entrepreneurship, Relationships, Kids, Teens and Parenting, and Performance. Each quest lasts 30 to 50 days, with just 20 minutes a day of video-based lesson and practice exercises.
PluralSight
PluralSight is an IT learning platform which offers courses in topics like software development, data science, information and cybersecurity, and other technology skills. There are more than 7500 courses available that students can learn on their own pace.
It offers Mini-degree programs which consist of a several inter-related courses such as individual programming languages, security certifications, and technical skills in particular software. You can take the full length course or try dome individual classes as required.
DataCamp
DataCamp is a tech related eLearning platform where you can learn data skills on topics like data science and machine learning. It provides interactive learning with tutorial videos and engaging assignments.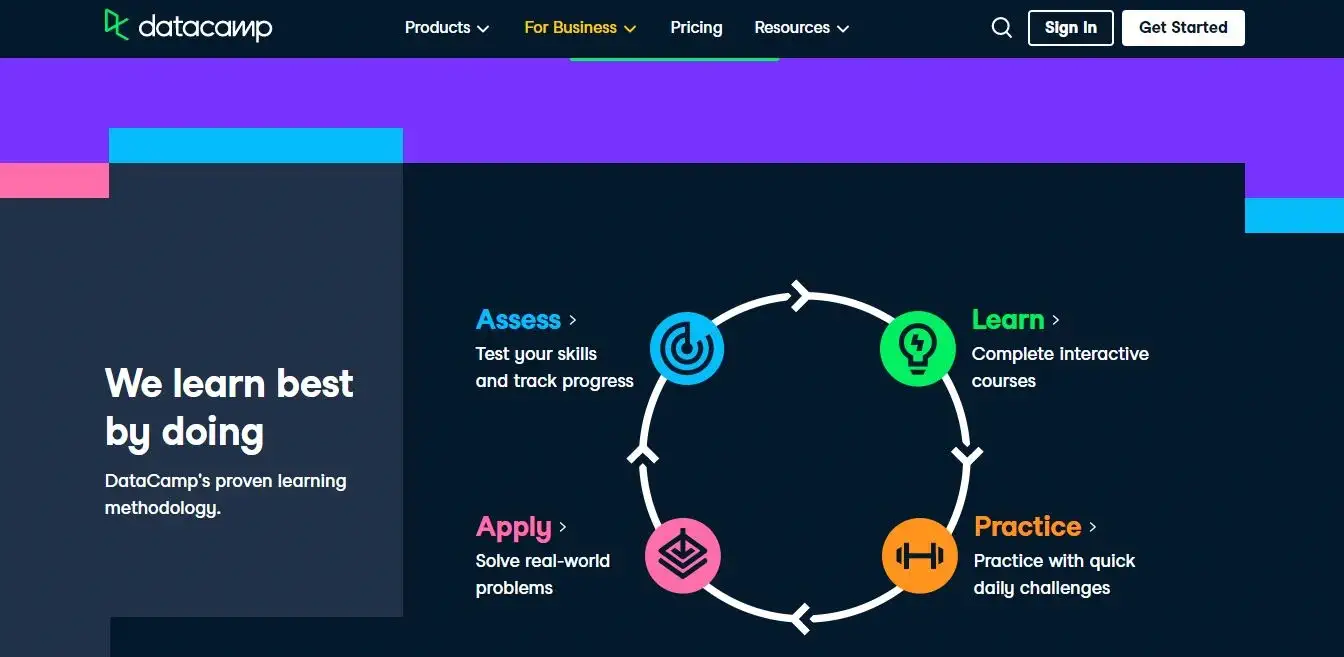 DataCamp provides learning programs for all sorts of beginners and helps learners to achieve their career change goals. You can engage with more than 270+ experts from the data science and analytics community.