Highlights:
Clubhouse has become a real trendsetter with the drop-in audio chat
Following the trend, Spotify has released its own audio-based app called Spotify Greenroom
Greenroom currently tops the most trending chart of Google Play Store
The most prevalent music player app, Spotify has launched a new app called Greenroom to its platform. Inspired by the currently trending drop-in audio chat app Clubhouse, the Spotify Greenroom allows users to discuss about their interests. It includes several subjects related to music, sports and culture.
What's in it for users?
Spotify Greenroom features virtual rooms that consists of members who share a common topic of interest. Users can browse through the available rooms, join them, and take part in live chat sessions. Another similarity with Clubhouse is the calendar feature where you can pin an upcoming session.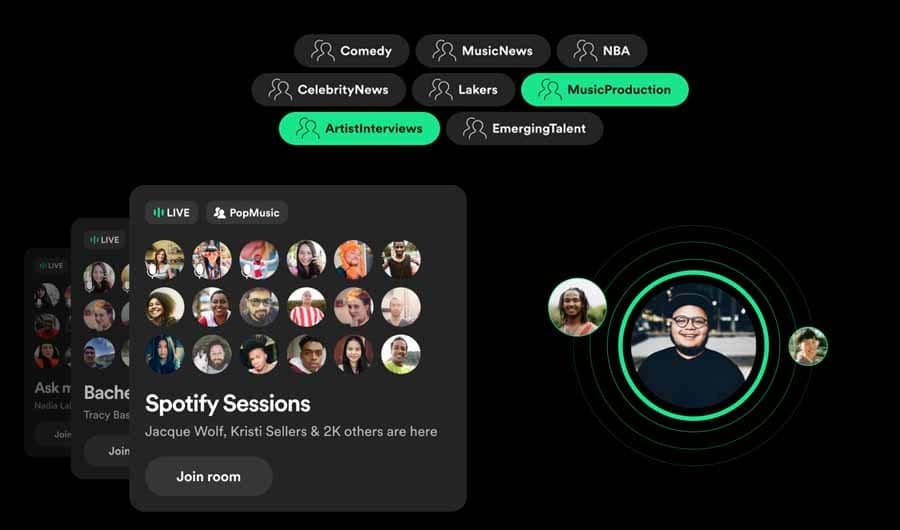 Greenroom is available to download for both iOS and Android users. It is a separate app from Spotify. However, the app follows the same green and black color theme as its parent app. The company has promoted their new app as a platform for music fans to connect with their favorite artists and athletes.
Development and Features
Spotify recently acquired Betty Labs to extend its ecosystem. Betty Labs is a tech company and the original developer of an app called 'Locker Room'. Locker Room is an audio based platform for sports enthusiasts. Hence, Spotify has modified the existing app by integrating its brand theme and other music centered contents.
There are some additional features that can help Greenroom standout from Clubhouse. The app will be keeping record of every live session for content moderation. Contents that promote unsuitable subjects like hate speech, violence and harassment will be eliminated. Spotify's recommendation system can also be a significant factor to enhance Greenroom user experience.
Spotify Greenroom for Content Creators
Greenroom will soon bring monetization service to attract content creators in its platform. Spotify has already announced Creators Fund which will generate revenue for top creators. Users will get rewarded for creating must-hear live audio on Spotify Greenroom.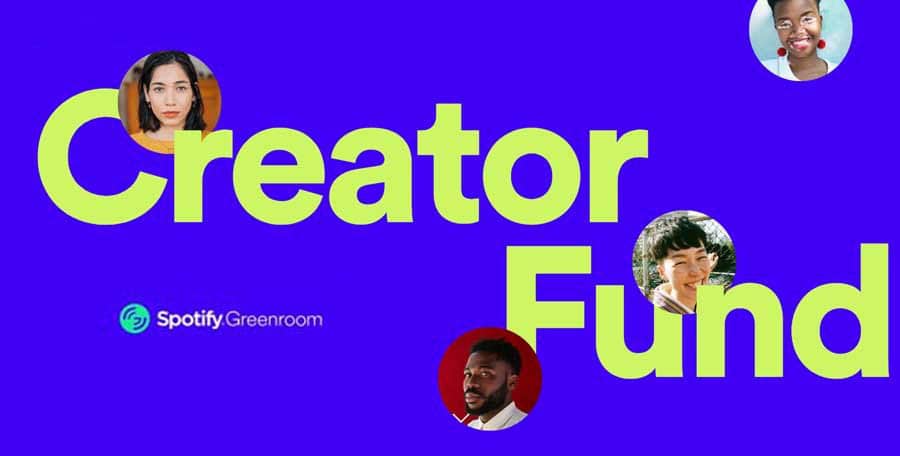 Spotify will be adding more diverse contents related to music, culture and multiple fields of entertainment.
Other Platforms in Competition
There has already been over 18 million downloads for Greenroom making it one of the top free social app in Google Play Store. Since the audio chats service has been gaining so much hype in recent days, various social media platforms have started working on integrating live audio features in their platforms.
Twitter has already introduced 'Spaces' for live audio sessions while Facebook is currently testing Live Audio Rooms. Other popular companies like LinkedIn, Slack, Discord and Reddit are also expected to soon come with their own solutions.