Highlights:
Panasonic has launched its latest smart TVs in Nepal: JS650 and HX750M
The JS650 comes in a single variant, whereas HX750M has two different screen sizes
Both TVs are available for purchase in all authorized stores around the country
Panasonic has released two new smart TVs JS650 and HX750M in Nepal. Both are Android TVs with HDR and Dolby Atmos but differ in screen size and resolution. This article will help you find more about the specs and features, Panasonic JS650 and HX750M, and their official price and availability in Nepal.
Panasonic JS650 Overview
Panasonic JS650 is the latest smart TV by Panasonic, which offers several smart features. It has enhanced display for better quality. The sound system is optimized and comes with various audio decoders for great audio experience. A Quad Core processor powers the TV.
Display
It sports a 42-inch FHD display with an FHD resolution. The display screen supports features like AccuView display and Hexa Chroma Drive. For content color optimization, it also supports HDR, adaptive backlight dimming, and noise reduction.
Performance and Connectivity
The JS650 Smart TV is powered by a Quad Core CPU that has a processing speed of 1.5GHz. In the audio section, it has a 20W speaker with V-audio and Audio Booster+. It supports Dolby Audio for audio decoding.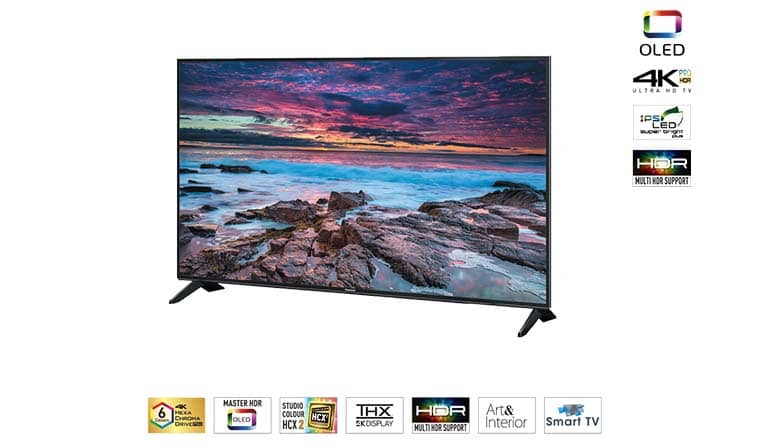 The TV operates on Android TV 9. A built-in Google Assistant, Google Home, and Chromecast compatibility are also included. It supports Wi-Fi and Bluetooth for connectivity.
Panasonic JS650 Specifications
Display
42-inches
Adaptive Backlight Dimming HDR
Noise reduction Hexa, Chroma Drive
Resolution
Full HD
Processor
Quad-core CPU
Sound System
20W output
Audio Decoder
Dolby Audio, V-Audio, Audio Booster+
Operating System
Android TV 9
Connectivity
Wi-Fi, Bluetooth
Panasonic HX750M 55" and 65" Overview
The Panasonic HX750M is a more premium variant than the JS650, which is available in two different screen sizes. However, it has some similarities with the previous one. There is a 20W output sound system with three audio decoders. Both screen variants come with same memory configuration and power input.
Display
Panasonic HX750M is available in two screen sizes of 55 inches and 65 inches. The display has 4k ultra-HD resolution of 3840 x 2160 pixels. It is HDR 10+ complaint and features a 4K color engine that scales up HD/FHD content to deliver detailed pictures.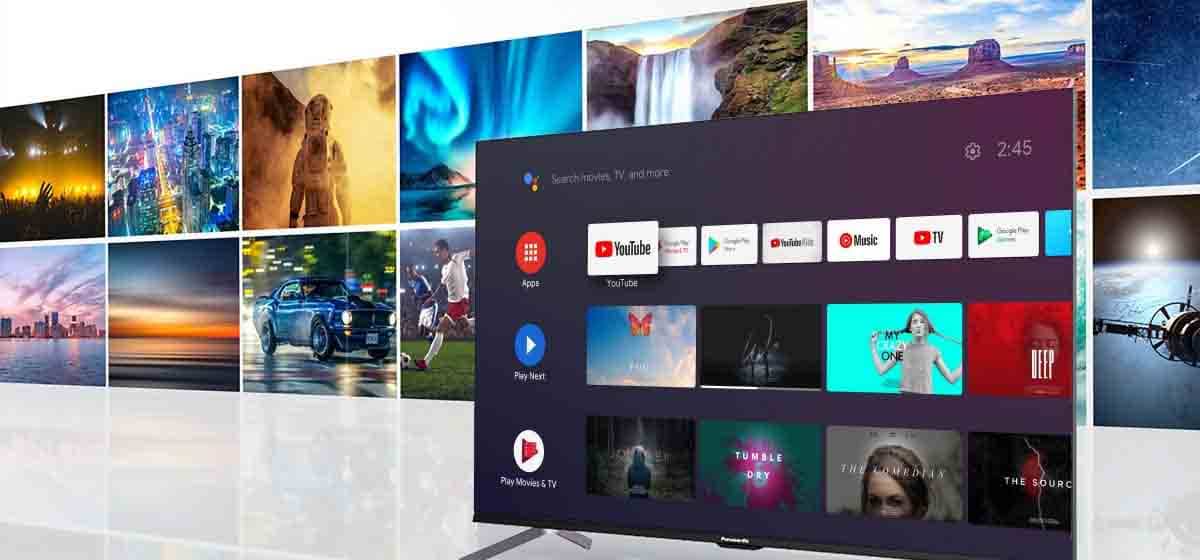 The panel also supports advanced features such as Hexa Chroma Drive, adding three complementary colors (CMY) to the three primary axes (RGB). The 55-inch variant weighs 10.62 kg, while the 65-inch weighs 17.6 kg.
Performance and Memory
The Android Q Operating System allows access to Google Assistant, Google Home, and Chromecast. The memory configuration includes 2GB RAM and an 8GB of eMMC storage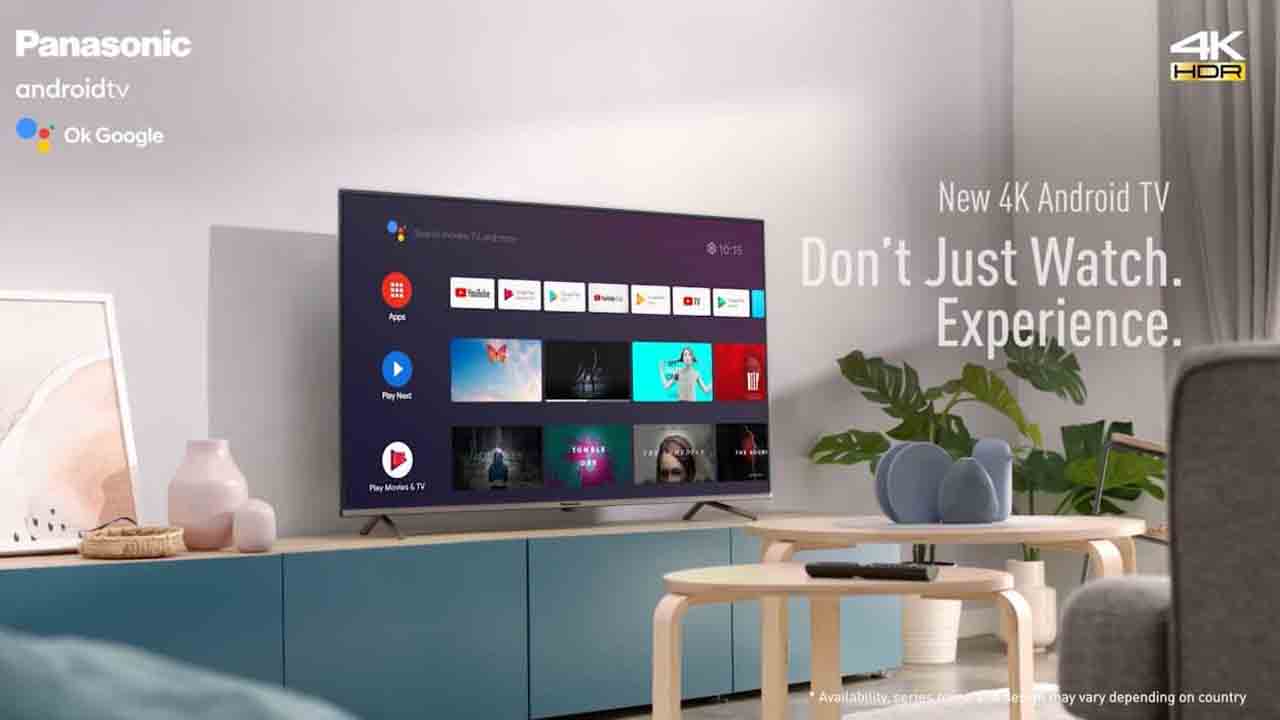 On the audio section, it integrates a 20W output speaker with Audio Booster+. The system has Dolby Audio and DTS audio decoding
Connectivity
For wireless connectivity, it supports Wi-Fi and Bluetooth. The I/O ports include two USB 2.0 ports, three HDMI ports, and one ethernet port. There are also AV, DTV, RF, and S/PDIF ports.
Dimension
55-inch:
1227 x 280 x 770 mm (w/ pedestal); 10.62 kg
1227 x 75 x 7143 mm (w/o pedestal); 10.52 kg65-inch:
1447.7 x 289.7 x 898.6 mm (w/ pedestal); 17.7 kg
1447.7 x 81.3 x 836.8 (w/o pedestal);17.6 kg
Display
55/65-inches HDR 10+
Hexa Chroma Drive, 4K color engine
Resolution
3840 x 2160 pixels resolution 4K Ultra-HD
Processor
Quad-core CPU
Operating System
Android Q
Memory
2GB RAM, 8GB eMMC storage
Sound System
20W output
Audio Decoder
Dolby Audio, V-Audio, Audio Booster+
Connectivity
Wi-Fi, Bluetooth
Panasonic JS650 and HX750 Price in Nepal
The price of Panasonic JS650 in Nepal is NPR 59,490. Similarly, the Panasonic HX750M 4K HDR TV in Nepal costs NPR 112,390 for the 55" version and NPR 193,390 for 65″ variant. You can buy both smart TVs from Panasonic authorized stores.
Panasonic Smart TV Series
Price in Nepal
Panasonic JS650 42'' FHD
NRs. 59,490
Panasonic HX750 55'' 4k


Panasonic HX750 65'' 4k

NRs. 1,12,390


NRs. 1,93,390