Highlights:
Lenovo has quietly launched the new successor of its Smart Clock
The second generation of Lenovo Smart Clock comes with many feature upgrades, including a separate wireless charging dock
The price of the Lenovo Smart Clock 2 and the wireless charger is yet to reveal
Lenovo had lauched the first generation of its Smart Clock back in June 2019. The company has released a new version as the successor of the Smart Clock. The Google powered Lenovo Smart Clock 2 entered the smart tools market without any promotional fanfare or official announcement. Let's check the details of the Smart Clock 2 and its new upgrades.
Lenovo Smart Clock 2 Overview
The second generation of Lenovo Smart Clock brings several noticeable changes. It comes with a reinvented design, improved speaker design, separate charging dock accessory. It features a 4-inch display same as its predecessor but there are no details on its resolution. The Smart Clock 2 is labeled as 'Coming Soon' on Lenovo's official US site.
Design and Build Quality
Lenovo Smart Clock 2 has a taller body than the previous one due to more base added. Similar to the earlier version, the display is angled and the body is wrapped in a soft touch fabric. It still features a 4 inches' IPS LCD touchscreen panel. There are more color choices this time as Heather Grey, Abyss Blue and Shadow Black.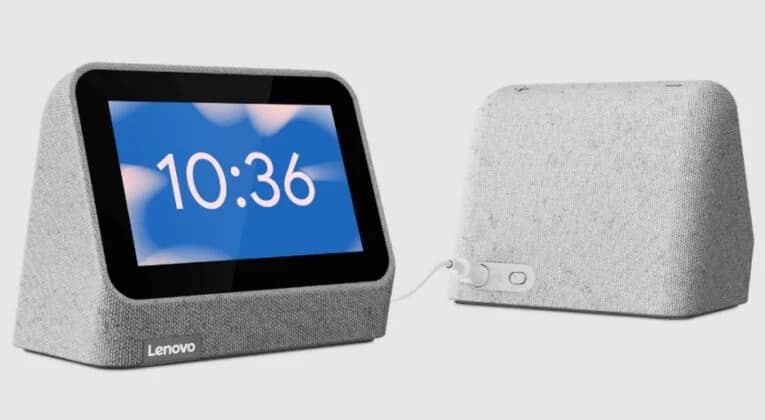 The volume control buttons are set on the top, whereas a power jack and a microphone mute switch at the bottom. There is no more USB-A charging port on the back, which is instead replaced with a wireless charger. It has a 93.30 x 113.48 x 71.33 mm body dimension and weighs 298 grams.
Performance and Memory
The processing unit integrates a MediaTek MT8167S chipset. Lenovo has added a 3W speaker for stereo sound which took an extra space in the Smart Clock, resulting into bigger size. It allows you to also use it as a smart speaker.
The memory configuration has 1GB RAM and 8GB internal storage.
Charging and Connectivity
You need to buy a wireless charging dock separately to charge the device. The dock connects to the smart clock via pogo pins and has a wireless charging pad with a maximum power output of 10W. It also retains the nightlight of the Lenovo Smart Clock Essential.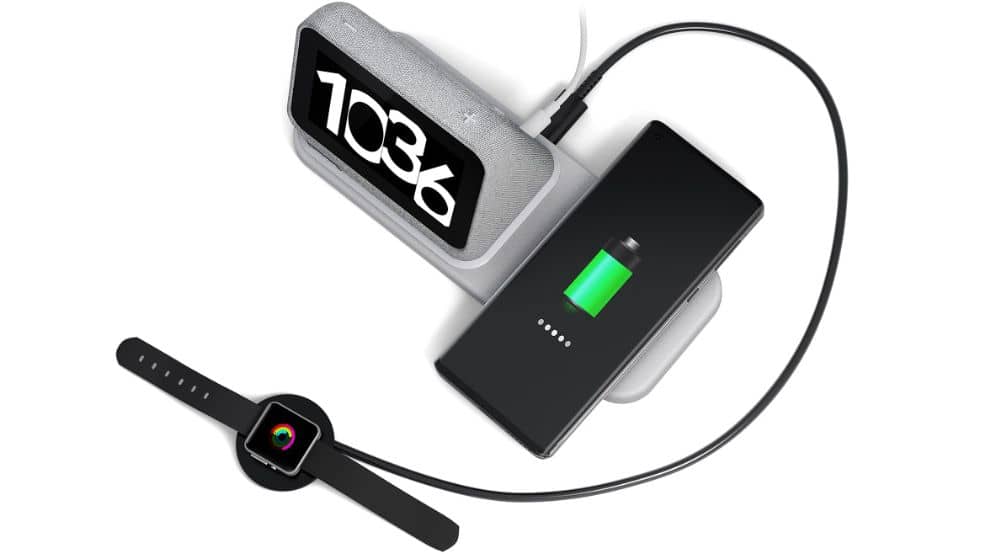 The Smart Clock 2 has connectivity options for Wi-Fi and Bluetooth 4.2. In addition, there are sensors like an accelerometer and a light sensor.
Lenovo Smart Clock 2 Specifications
Dimension
93.30 x 113.48 x 71.33 mm; 298g
Display
4 inches IPS LCD touchscreen
Processor
MediaTek MT8167S
RAM
1GB
Internal Storage
8GB
Battery
Wireless Charging Dock
10W wireless charging pad
Connectivity
Wi-Fi, Bluetooth 4.2
Sensors
Light sensor, accelerometer
Colors
Heather Grey, Abyss Blue, Shadow Black
Lenovo Smart Clock 2 Price and Availability
There hasn't any announcement from Lenovo regarding the price of both the Smart Clock and the wireless charging dock. However, it is more likely to officially go on sale then you can purchase them from Lenovo online store or retails.