Highlights:
Facebook will soon add end-to-end encryption to its Messenger video calls and Instagram direct messages.
Messenger receives over 150 million video calls a day
Users are spending more time engaging with each other online so two-way data encryption has become a big demand.
Facebook recently announced via its blogpost to integrate end-to-end encryption for voice and video calls in Messenger. The extra layer of privacy will also be available for Instagram direct messages. Increasing interests on voice chats and video calls along with high privacy concerns in online chatting apps are some of the major influencing factors to make tech companies add end-to-end encryption to their services.
WhatsApp, one of Facebook's popular chatting apps already has the end-to-end encryption security. An optional Secret Conversation setting was also added to Messenger few years ago, which allows users to encrypt their private messages. Likewise, Instagram DM has Vanish Mode in which the text messages in the chat box disappears after some time.
What is End-to-End Encryption and Why is it important?
End-to-end encryption is a security process that encrypts the data by changing it into incomprehensible form. For messaging apps like Messenger, the encryption makes sent messages inaccessible or unreadable until it reaches the destination. Hence, only the sender and receiver can view the data and even the server can have no access through which the data travels.
Most users nowadays are being more aware about cyber stalking and the possible threats they might face due to weak security. There is abundance of resources available on the internet that somebody can use to intrude the data we share online including our messages and calls. Therefore, end-to-end encryption is in high demand especially for social media chat apps. Users barely trust apps with no end-to-end encryption service.
Facebook End-to End Encryption Services
Facebook has so far executed various privacy and security services like additional privacy setting, safe message request, message forwarding limit and so on. The company aims to deliver a high end security to its users so that they feel safe and comfortable while doing private chats and video calls.  There are several similar apps like WhatsApp that have providing end-to-end encrypted video calls such as Signal, Zoom, Viber and Telegram.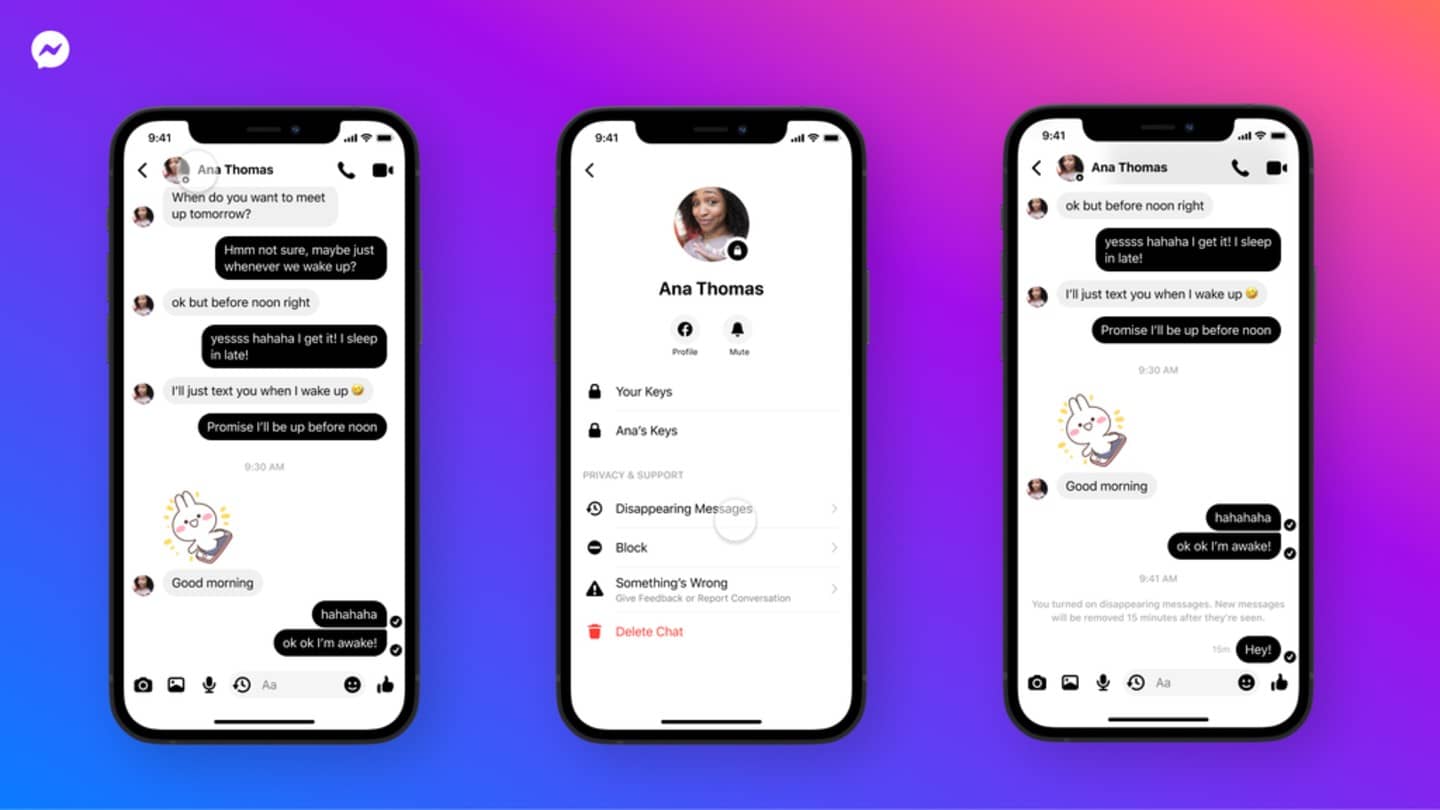 However, according to Facebook, the chats on Messenger and Instagram DMs won't have end-to-end encryption by default before 2022. The company promises to offer an industry standard encryption over its messaging services. The content of your messages and calls in an end-to-end encrypted conversation is protected from the moment it leaves user's device to the point it reaches the receiver's device.
More Updates
Facebook will be running a limited beta test of new features related to end-to-end encryption. Similar security feature will be tested on Messenger group chat where you can have conversation with multiple people in an end-to-end encryption. On the other hand, Instagram will also get an opt in to end-to-end encrypted messages and calls for one-on-one conversations.
There are rumors that Facebook will introduce a unified, end-to-end encrypted messaging system across its multiple platforms, WhatsApp, Messenger and Instagram. Although, there hasn't been any update in this concern. Highly secured chat services seems to be major concerns for both service providers and users since more number of people are engaging online.