Cynical Technology Pvt. Ltd. has developed a bug bounty platform called "Bugv" for easy-going and cost-efficient cybersecurity services for the first time in Nepal. The platform will primarily be working on hunting the vulnerability of those systems that are registered and provide security to the system.
All the ethical hackers worldwide can join the platform and check the different systems or products' security vulnerabilities from various companies. They will also get the reward for the bounty they have found.
The company can themselves allocate the amount for the bug found in their software or product. For the system to get registered in Bugv, a certain amount should be paid. After the bug is found, they are responsible for the bounty amount paid to the ethical hacker or cybersecurity researcher. At the same time, the cybersecurity researcher can register themselves in the platform without any cost.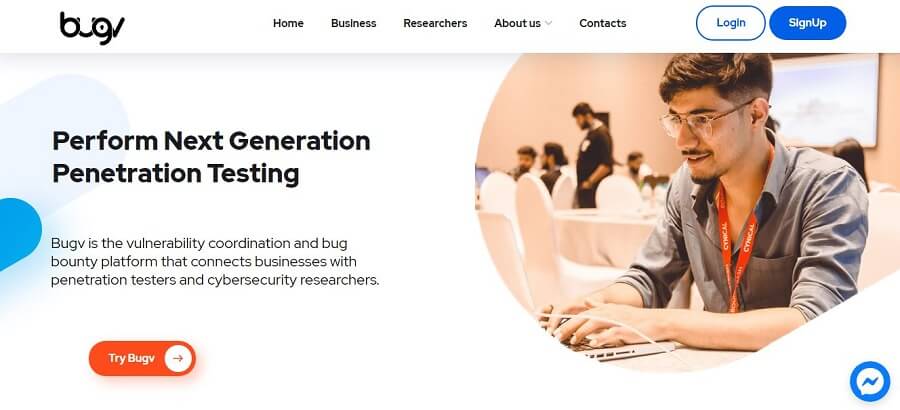 As the company has to spend a tidy sum for testing the system and bug bounty; but through the Bugv, they can get the service at a very minimal charge.
The founder of the Bugv is Mr. Naresh Lamgade. He aspires to bring the product to a global platform. If an ethical hacker finds any bug in any system, he/she can report it through the Bugv. As per the bug found, the ethical hackers will be paid and rewarded by the Bugv.
Bugv has also collaborated with eSewa and Fonepay for digital payment. For the system to be tested, the company or an individual should register the system in the Bugv. Ten platforms, including eSewa, have registered under the program for finding the bugs.
Mr. Lamgade: Anyone with cybersecurity skills can join the platform. More than 700 ethical hackers have joined the platform.
T-teet Bug Bounty Program
Hackers have found more than 50 bugs in the ongoing system testing of a new ride-sharing platform – T-teet, on a single day. According to the bug and their seriousness, the cybersecurity researcher will be paid from $25 to $300.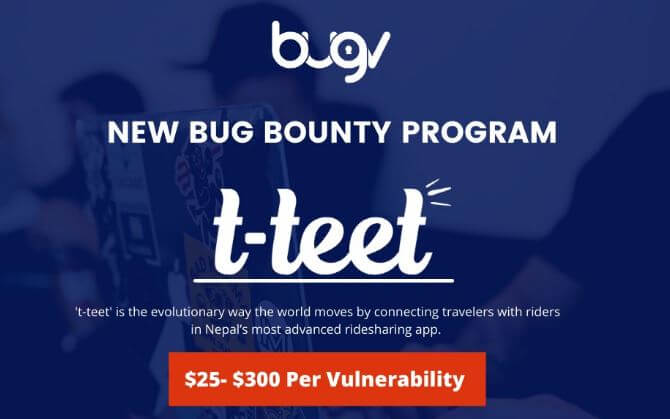 T-teet is also the first platform to get tested under Bugv before releasing the system publicly in Nepal.